A classic of Beyoğlu area
One of Istanbul's most highly acclaimed restaurants, a classic of Beyoğlu area for 80 years, the old Rejans restaurant has been reborn as 1924 Istanbul bringing back this glorious restaurant back to life.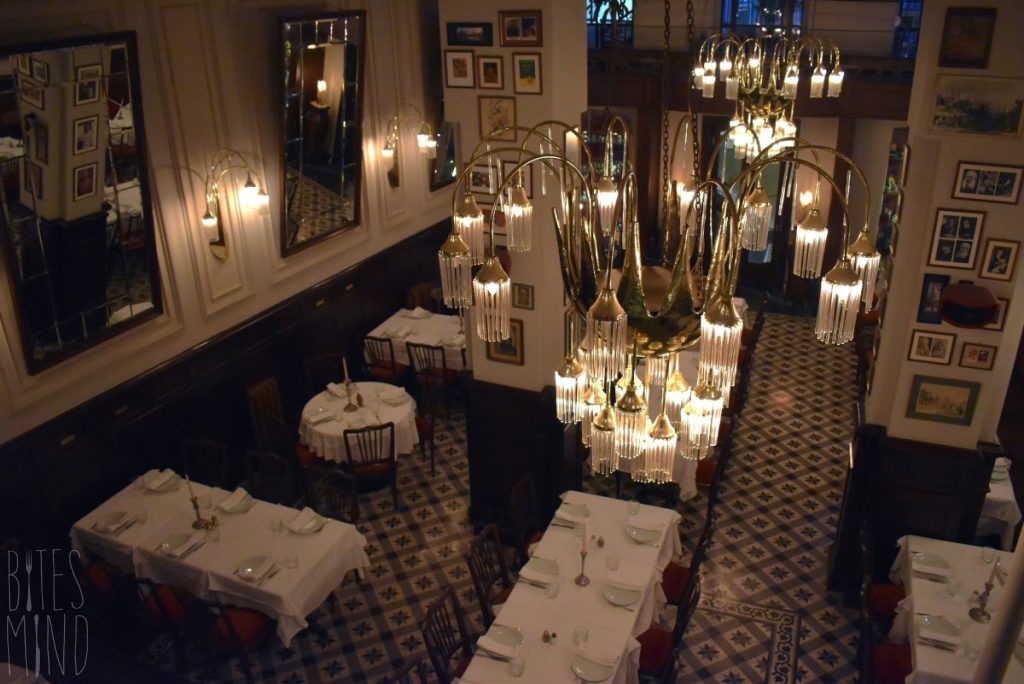 1924 Istanbul's refined cuisine is a gem in a worthy setting. The feeling of time travel and the elegant atmosphere starts from the entrance. The decoration is old-world glamour, high ceilings with a huge chandelier in the middle of the restaurant with nicely nostalgic music in the background.
We had the chance to meet Sashah, the owner. A very dedicated, passionate, elegant person who loves and takes pride and passion in what he does!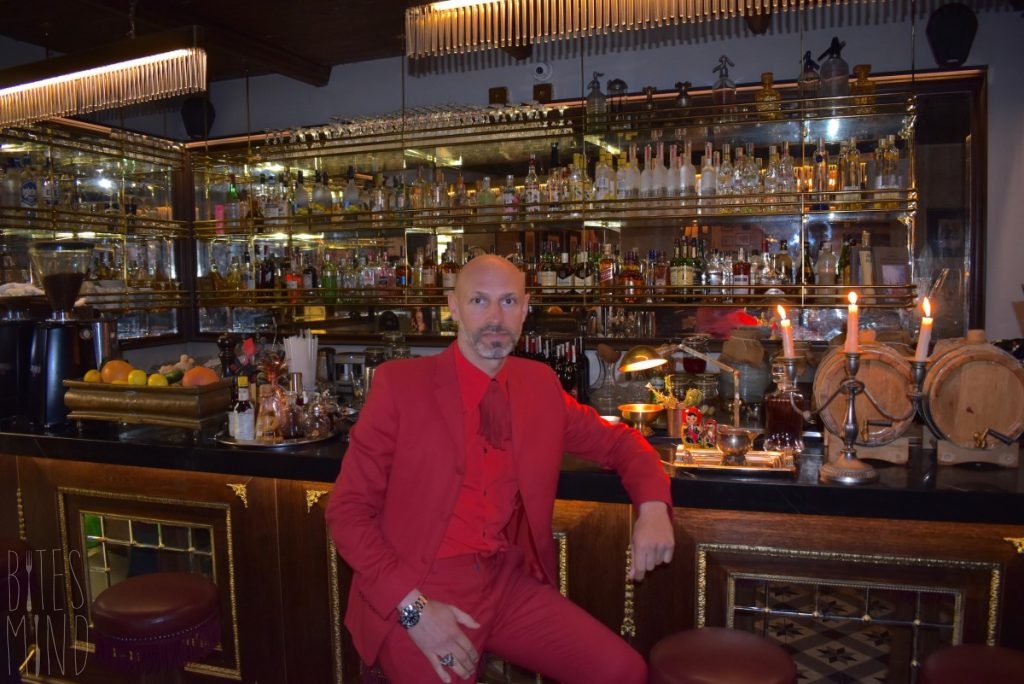 Handcrafted infused vodkas and spectacular cocktails
The soft music takes you to your place and you start your journey with the delicious appetizers and a variety of handcrafted infused vodkas and spectacular cocktails. If you're feeling adventurous, try the salmon vodka, very intense!
We tried a couple of cocktails from the menu, the cocktails are beyond complex and mind-blowing, we enjoyed every sip of it. 1924 Istanbul have made the art of bartending magical and the concoctions are heavenly. Try their famous cocktail Cocktail 1924!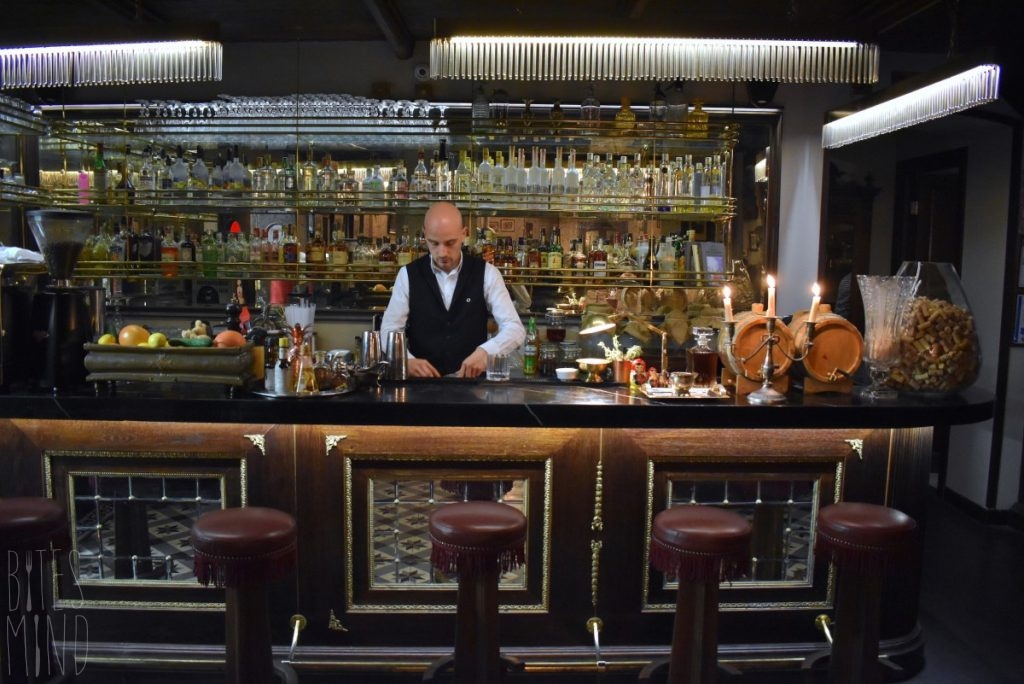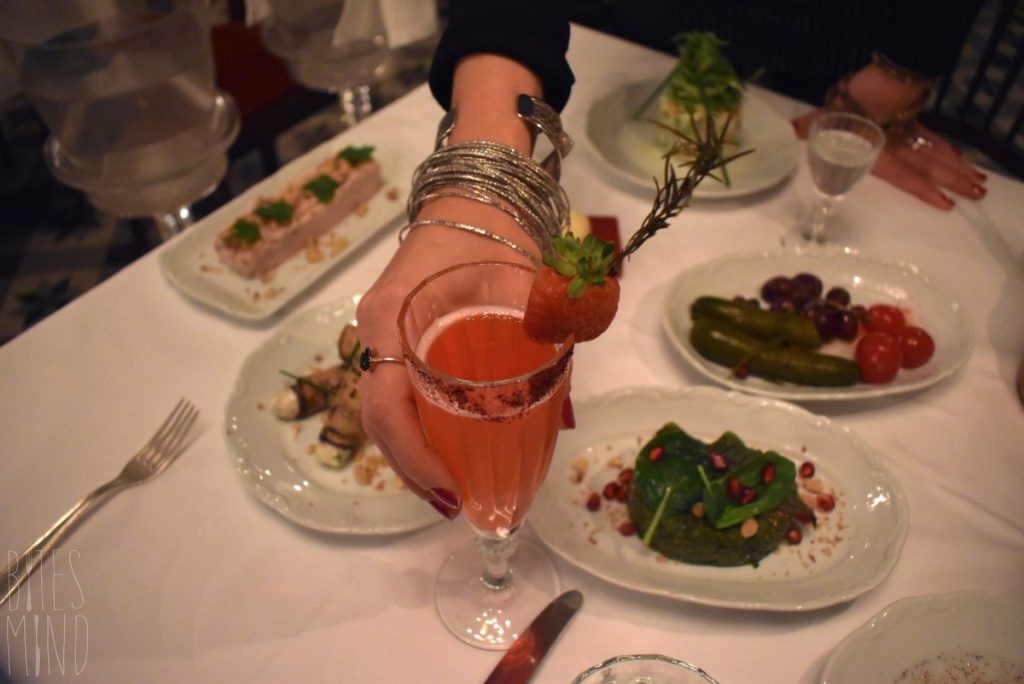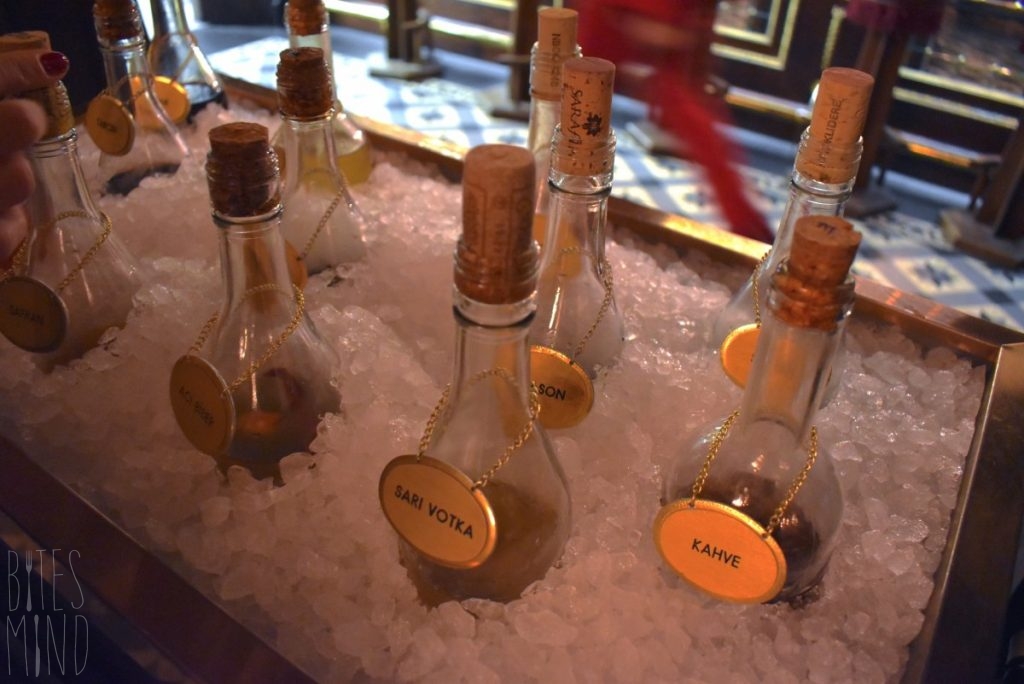 Russian and Eastern European classic dishes
The menu consists of old Russian and Eastern European classics like pelmeni (beef dumplings), beef stroganoff and Golubtsi ( Cabbage rolls). Besides these classic main dishes, the menu offers a variety of heavenly appetizers. For starters we had Russian salad, grilled aubergine rolls, Circassian chicken( a dish of shredded boiled chicken served under or in a rich paste made with crushed walnuts), Spinach Pkhali ( a Georgian dish of chopped vegetable) and Topik (an Armenian dish, consisting of a chickpea- based paste filled with onions, nuts, and currants)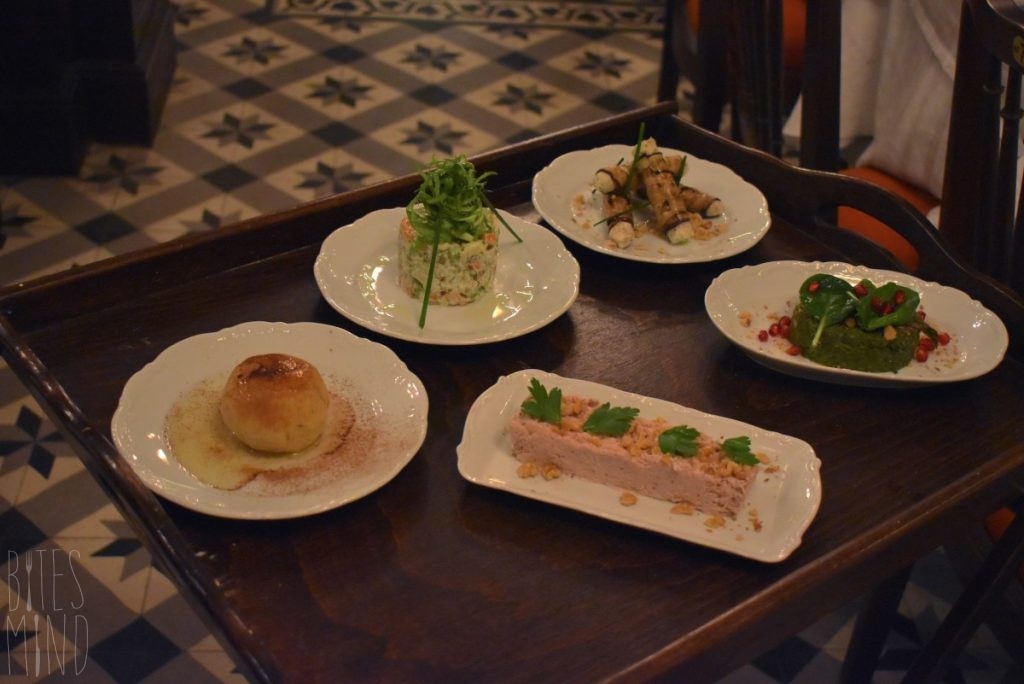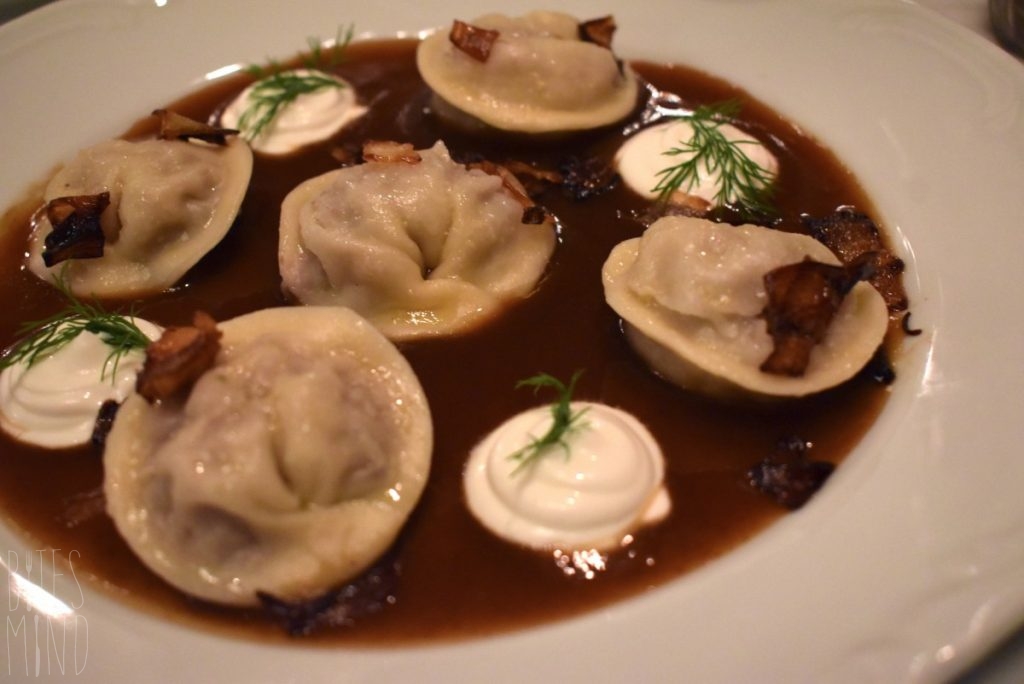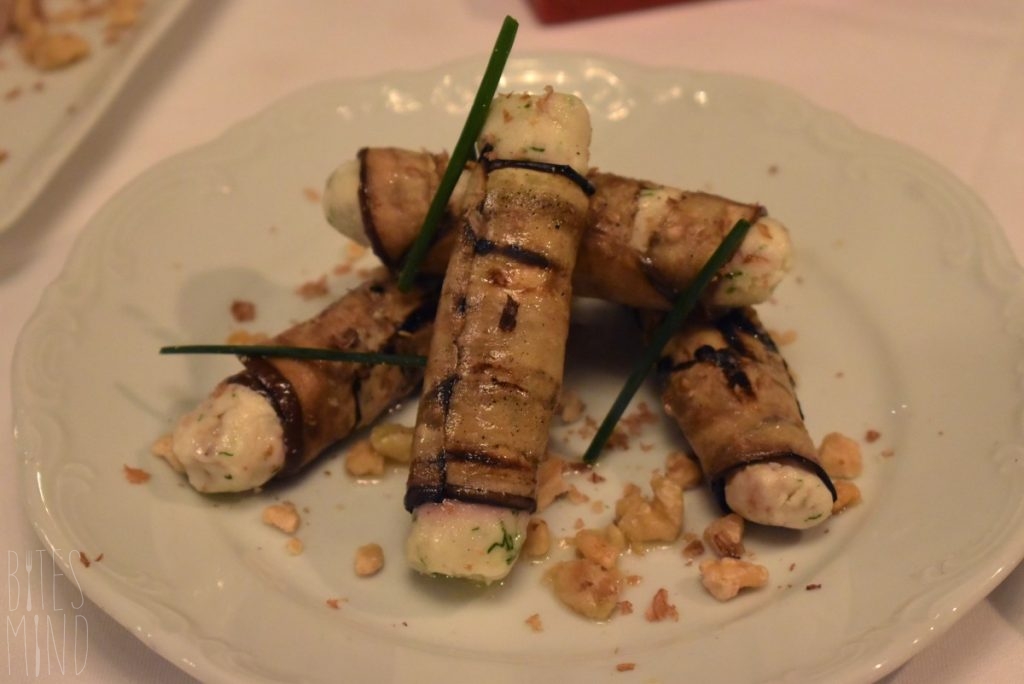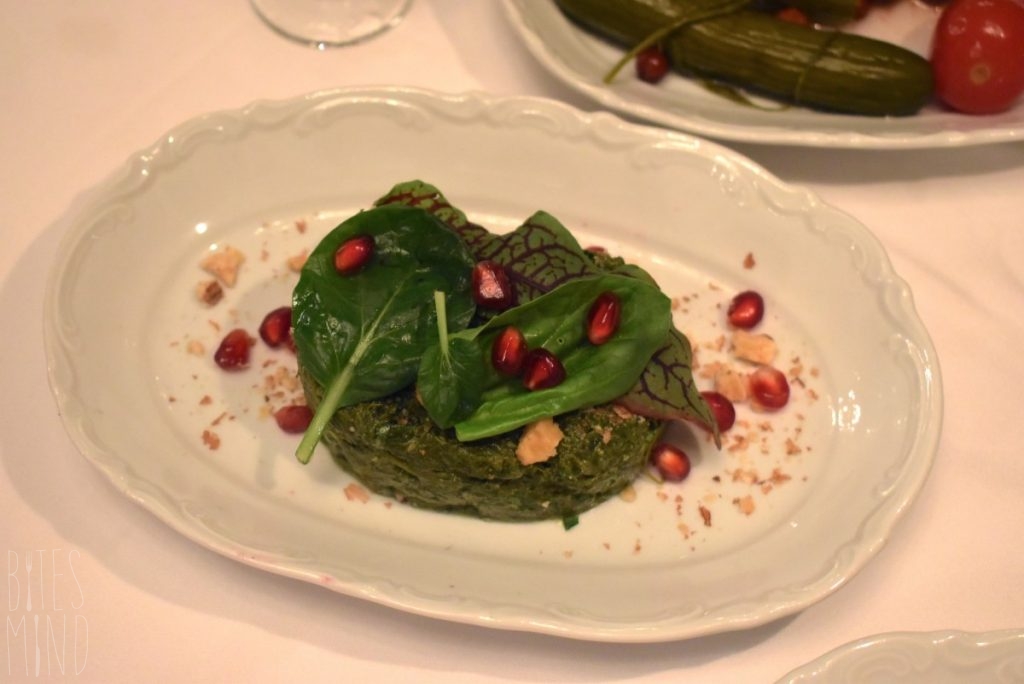 For the main course we had beef stroganoff, a classic Russian dish of sautéed stripes of beef with mushrooms served in a sauce with smetana (sour cream)  along with matchstick potatoes. Very authentic, very delicious dish! Give it a try!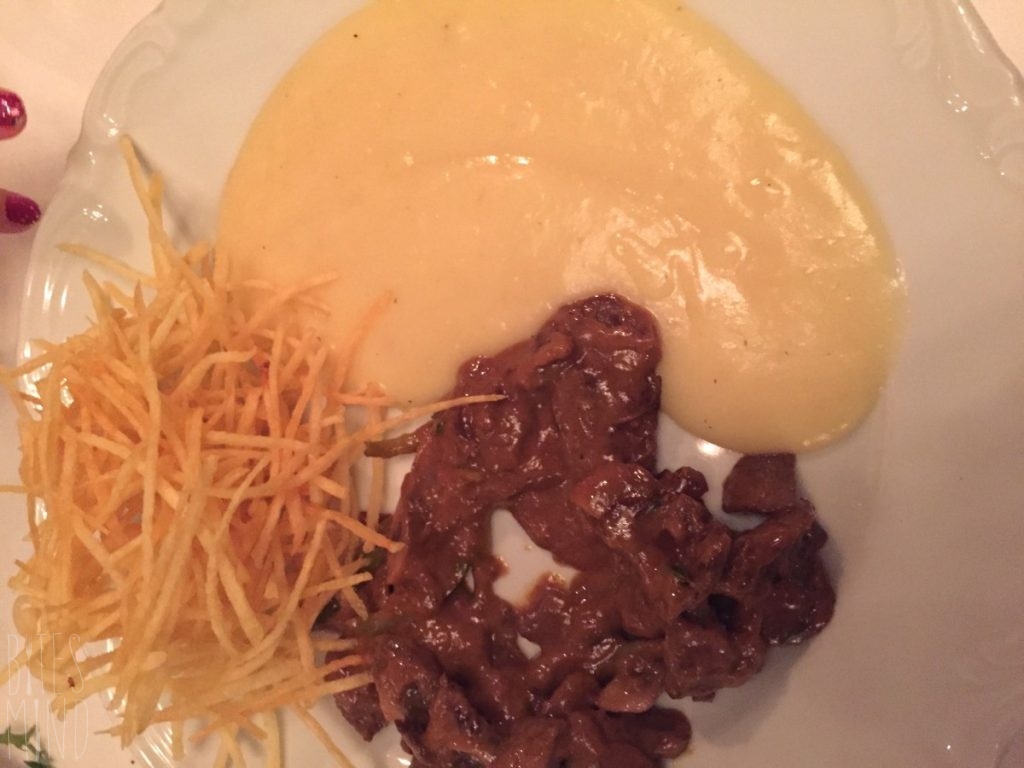 Dessert, Dessert, Dessert!
The best comes last! For desserts we had Chocolate Faberge. There is nothing more extravagant and intriguing than a Faberge egg, and nothing that declares adoration more than chocolate. Should I say more? It's a chocolate cake with raspberries inside chocolate egg poured with a hot vanilla custard! A dream comes true!This dessert was a masterpiece, It was decadently, devilishly delicious and quite incredible.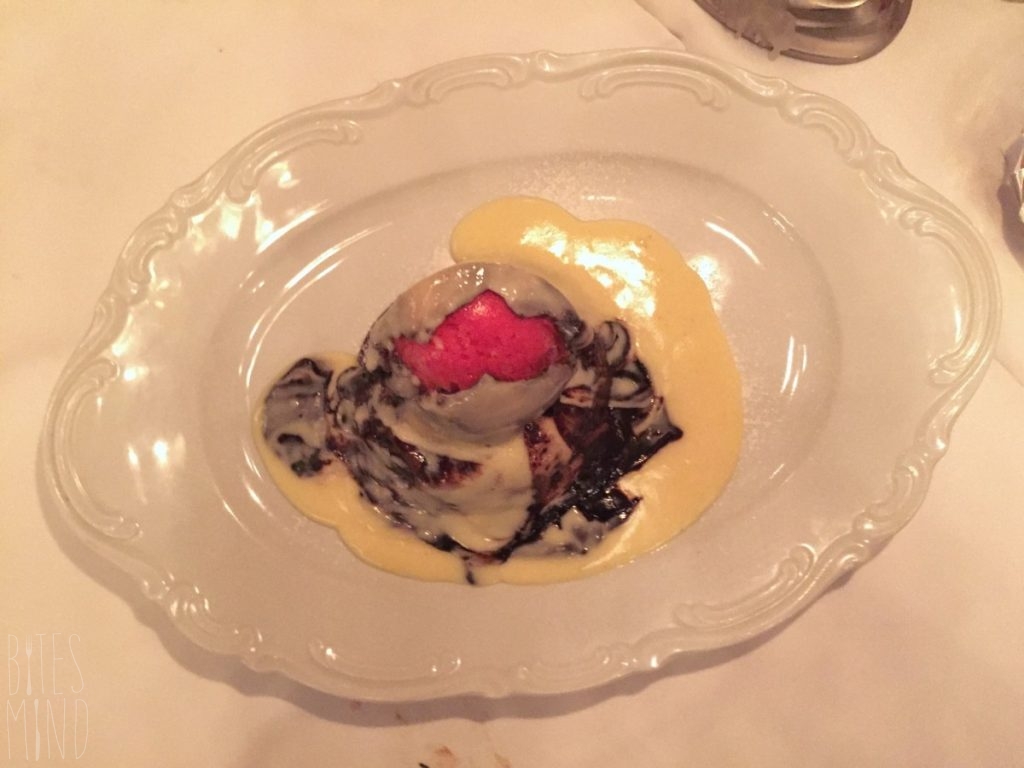 Unique dining experience!
We had a truly amazing experience. Everything was just perfect. The setting, music, food and drinks  and the warm welcome by Sashah yet another memory to savour.
Dining in 1924 Istanbul is a unique experience that not only feeds the mind but also the soul. The strong cultural heritage that is preserved in the venue is a phenomenal opportunity to take a break, step back in time, and appreciate the history that makes Istanbul so unique.
If you find yourself in Istanbul, make sure to visit 1924 Istanbul and be touched by their unique, warm and memorable hospitality.
You can find 1924 Istanbul at:
Istiklal Caddesi, Olivya Geçidi No: 7
0 212 243 8 360
0 530 896 0 360
info@1924istanbul.com
www.1924istanbul.com