Jahorina is a mountain in Bosnia and Herzegovina. It is located 15 km from Pale and 30 km from Sarajevo. The international airport in Sarajevo is located 33 km from Jahorina, connected with the ski resort by a new motorway.
Jahorina Olympic Ski Resort is the biggest and most popular ski resort in Bosnia and Herzegovina. It offers a variety of outdoor sports and activities.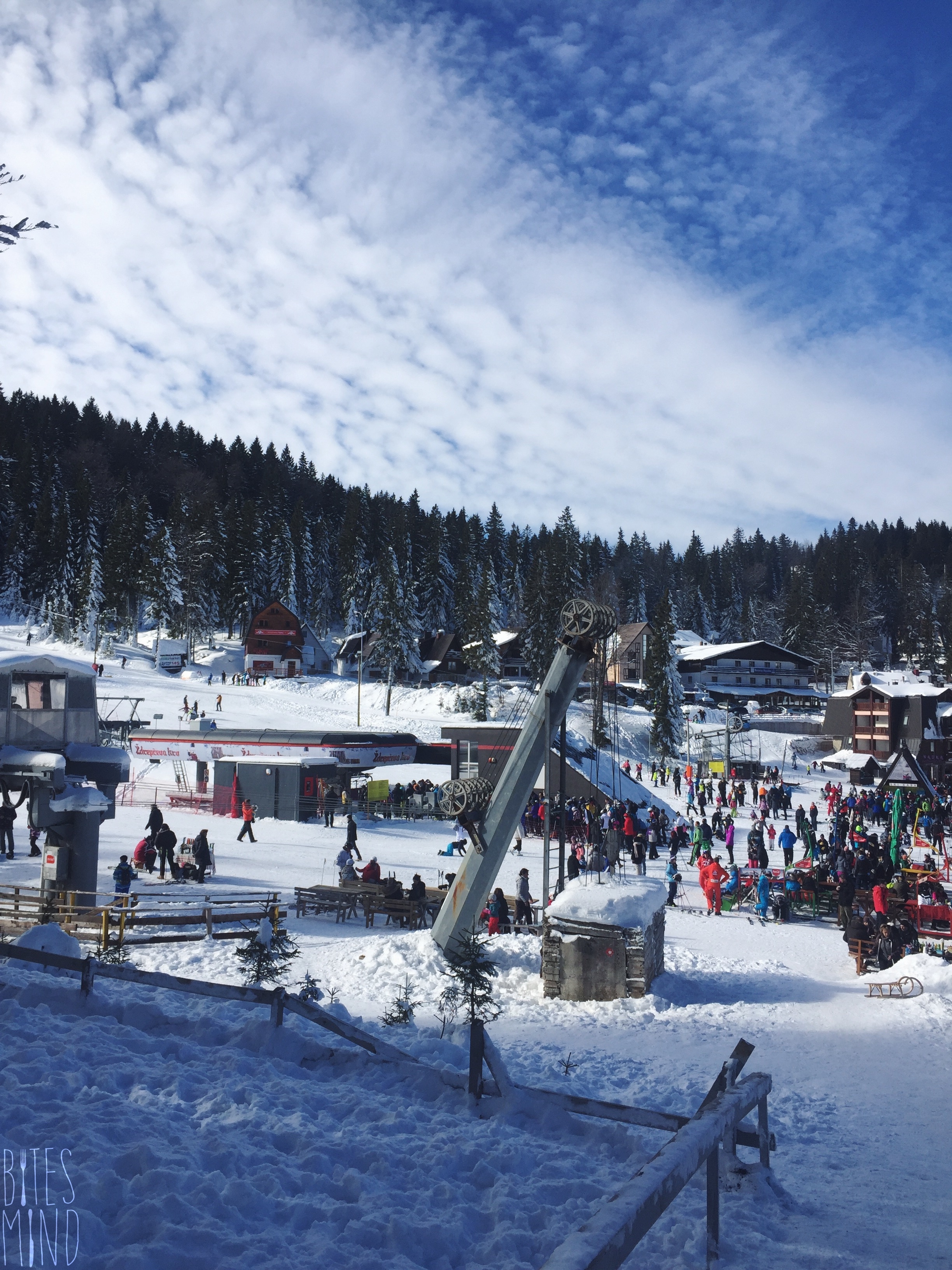 I really enjoy every kind of outdoors activity, so three friends of mine and I planned a road trip to Jahorina on a weekend day. It was a sunny cold day, the sky was blue without any clouds, an ideal day for skiing and walking around this beautiful mountain.  We drove from Tuzla (about 120 km from Sarajevo). It took us about 3 hours to get to Jahorina.
My friends decided to ski and I decided just to walk around and explore the beauty of the mountain and the facilities near the ski resort.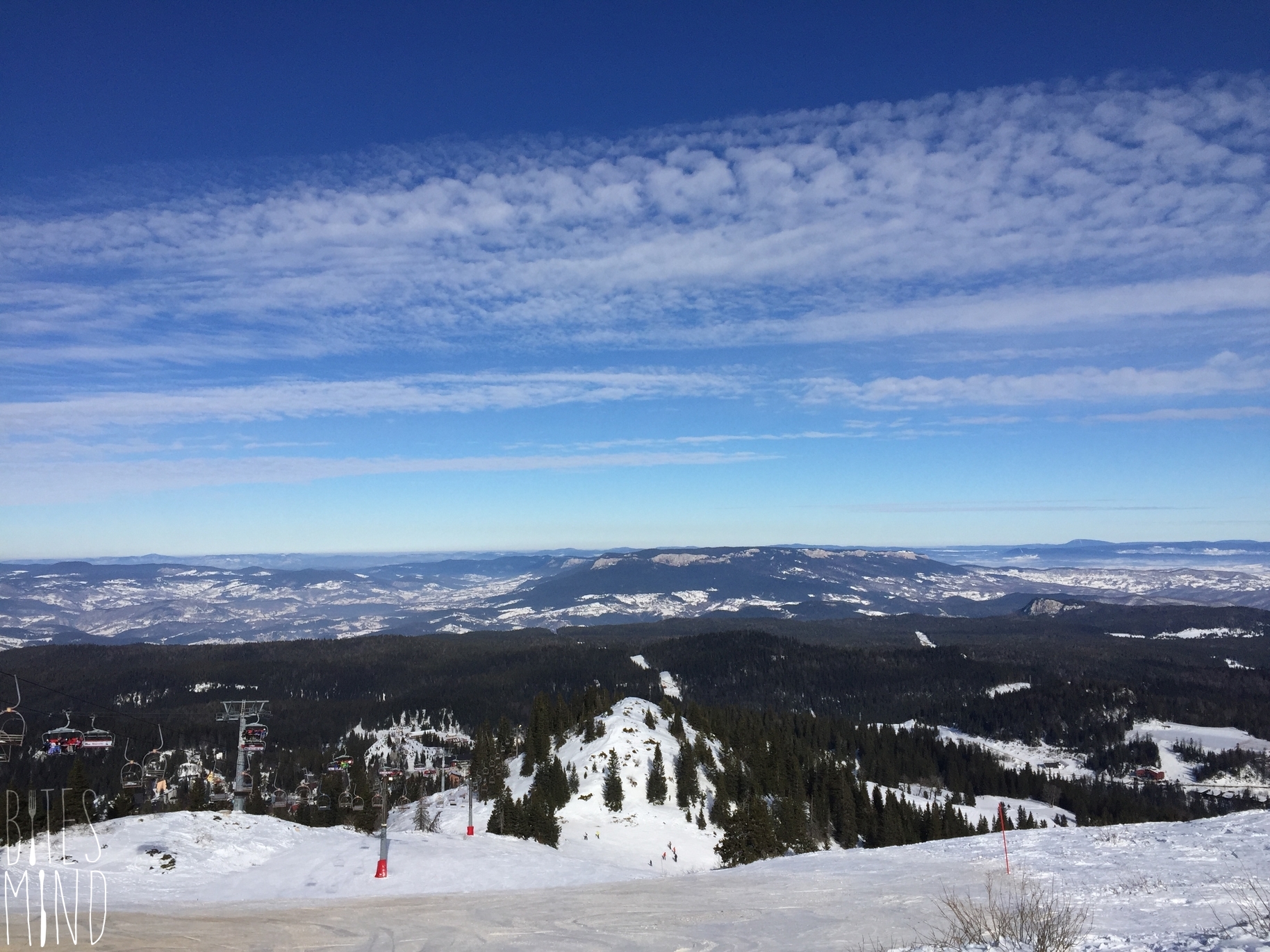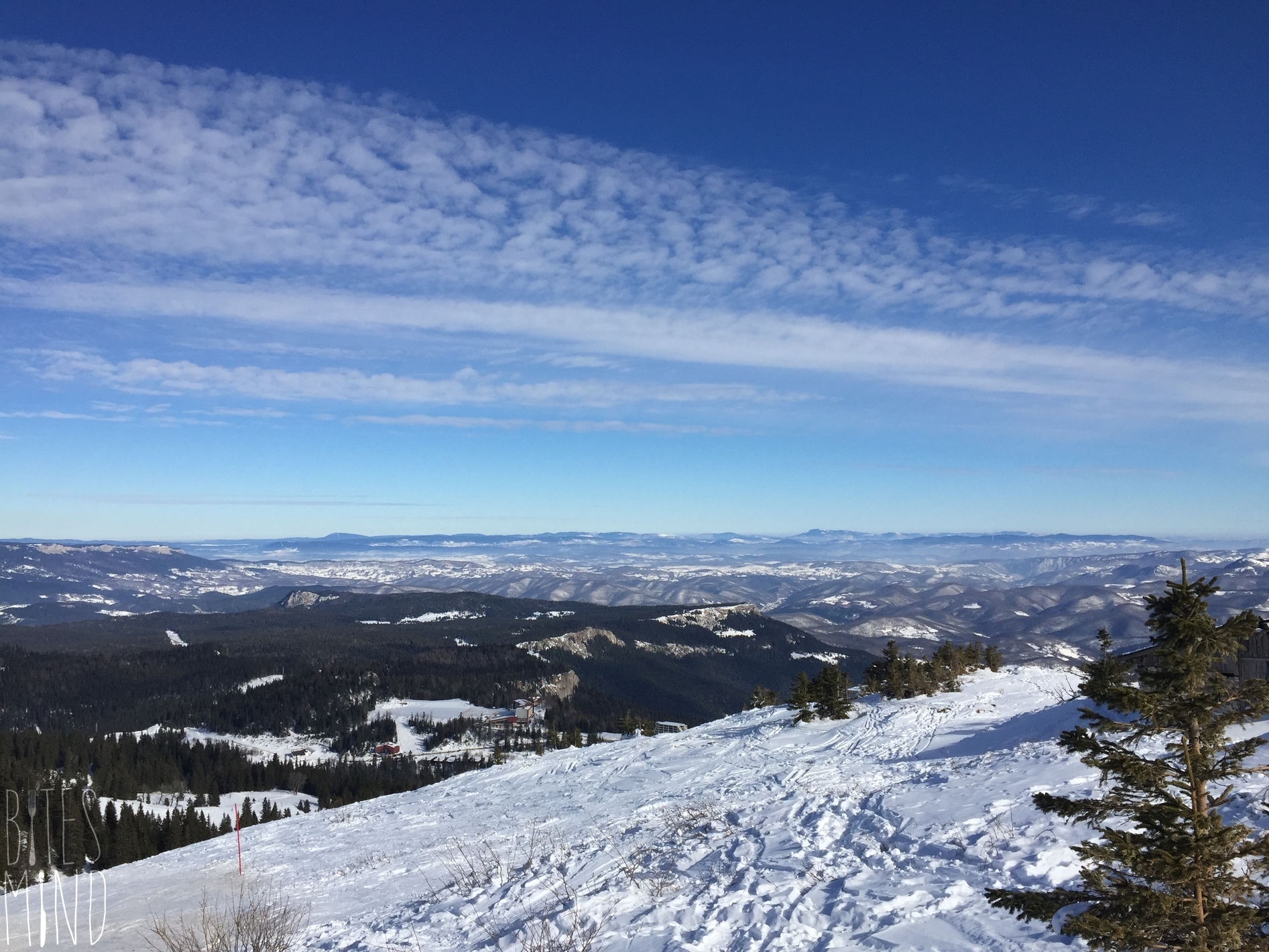 I decided to take the lift to the top of the mountains. It takes about 10 minutes to the top of Jahorina, the view from the lift is breathtaking. Everything is covered with snow, a beautiful view of the city. When I came to the top of the mountain I stopped by a traditional Bosnian cafe-Restaurant named Zacarani dvori. A beautiful old place, people sitting outside enjoying the sun eating and drinking Rakija and mulled wine, eating mezze. Happy old Yugoslavian songs. Then the owner of this place started to play the accordion. It looked like a dream. Everyone was happy enjoying the moment. I get very nostalgic when I remember this place and the atmosphere that day.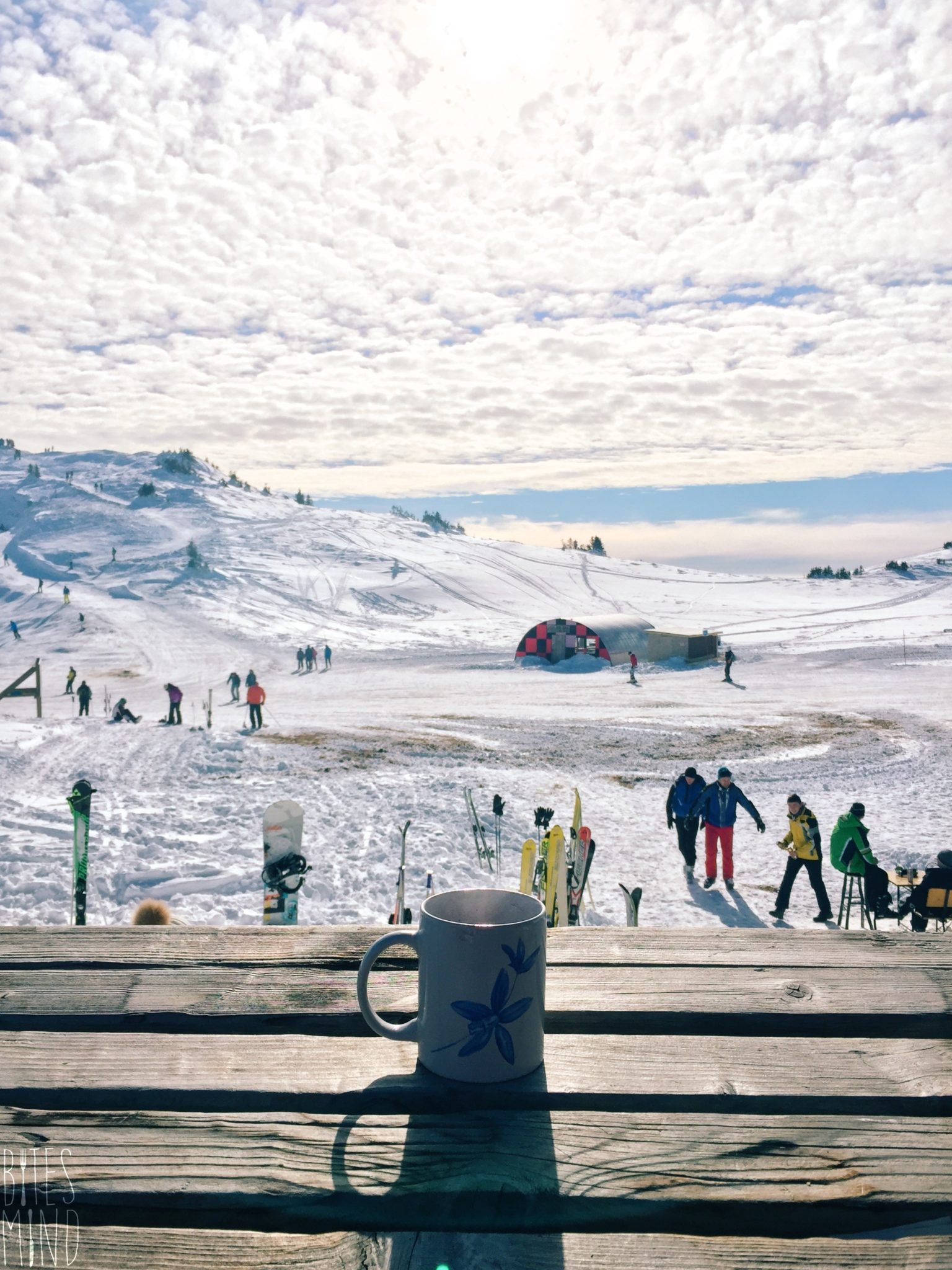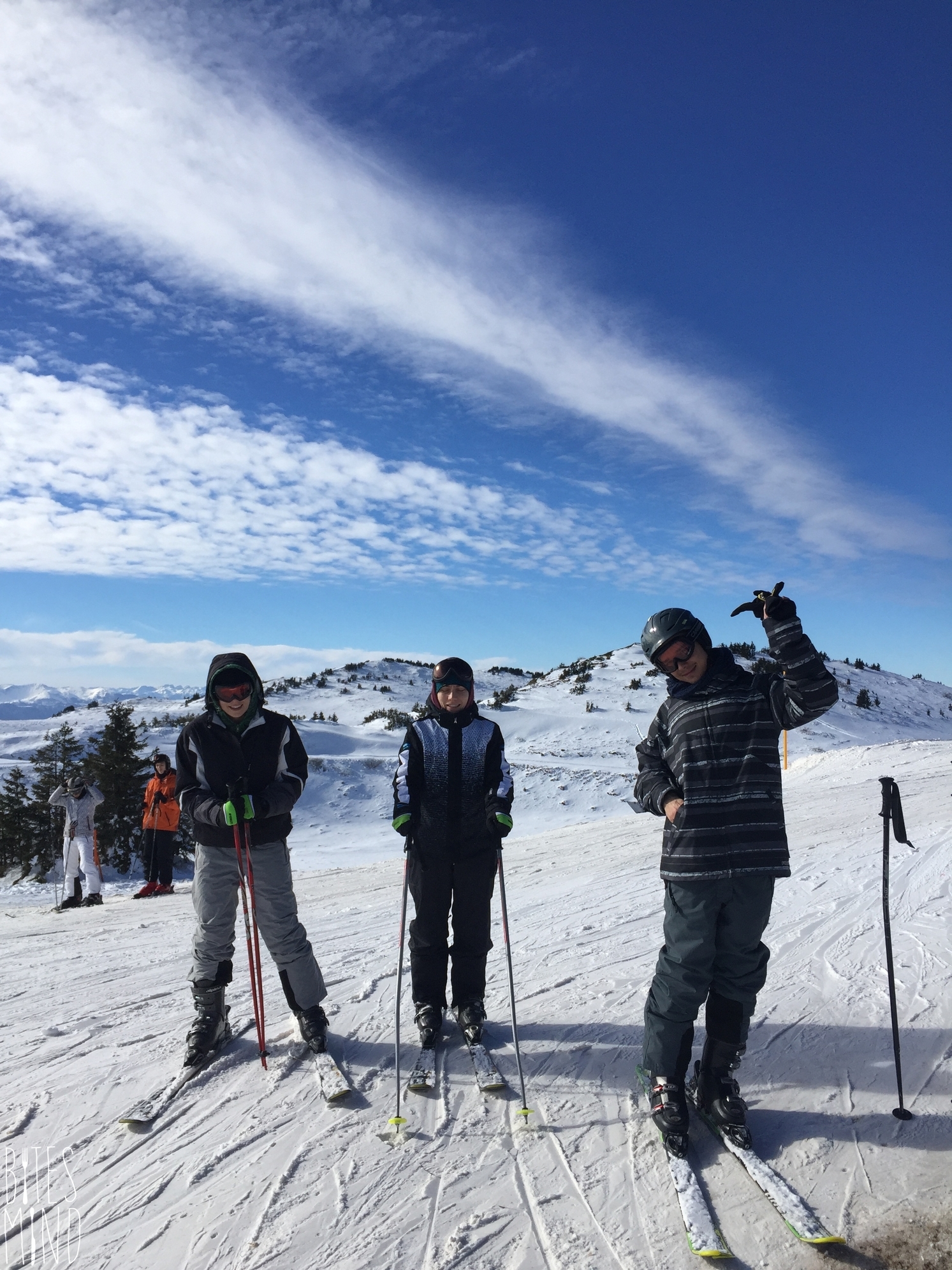 It was getting cold as the sun was setting, my friends decided they had enough skiing for one day, so we decided to go to Sarajevo and have lunch at the city then we drive back Tuzla.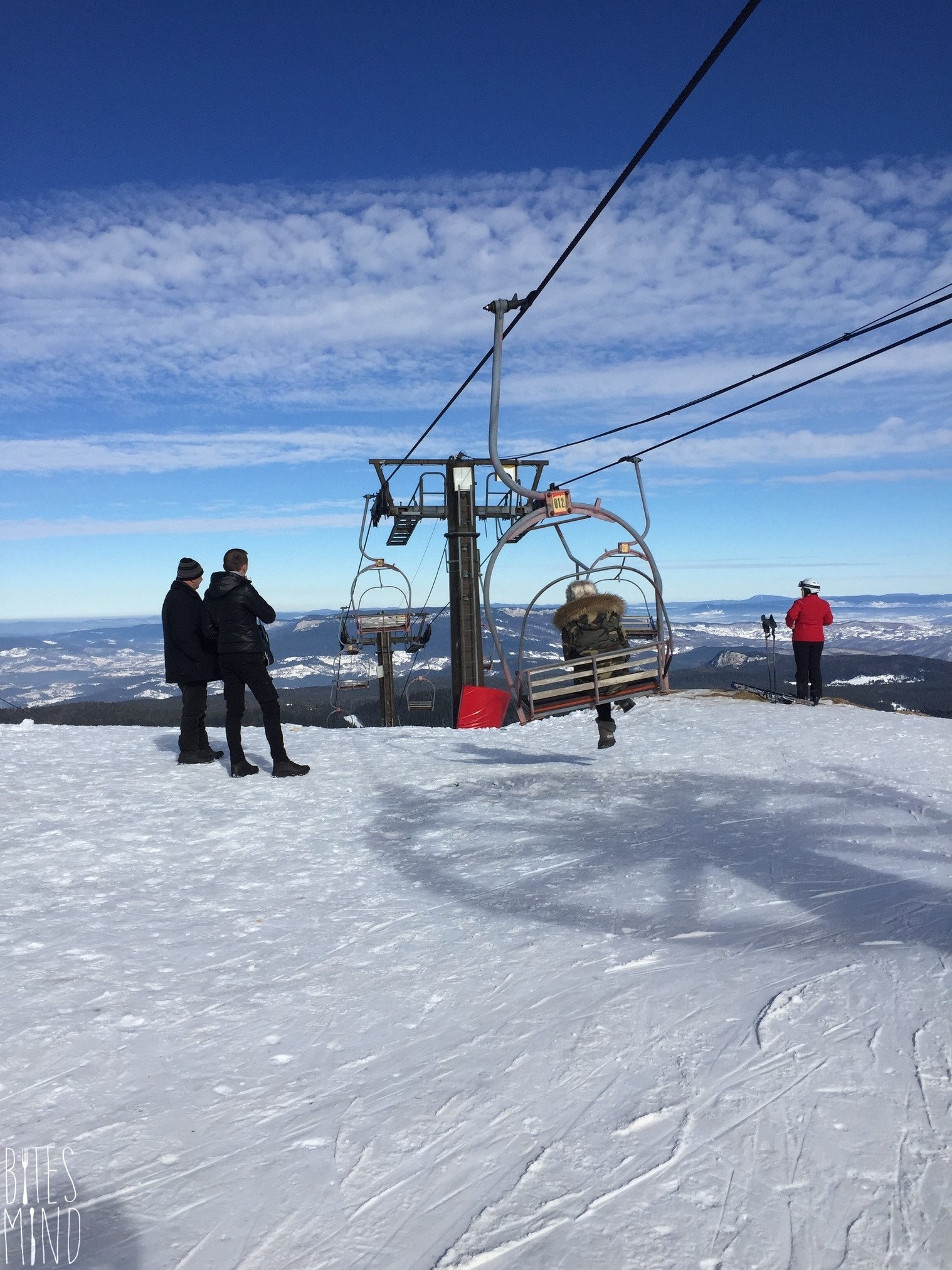 I have to mention that Bosnia and Herzegovina has one of the most beautiful and untouched nature , beautiful mountains, forests, rivers and lakes. Bosnia is not expensive, this what makes it a perfect destination for budget travelers.
So if you ever find yourself in Sarajevo during the winter, don't miss going to Jahorina and enjoy skiing, the prices are cheap and reasonable.