Right in the center of Berlin and right on the bank of the Spree canal you can find the Arabic-oriental Cana restaurant. The restaurant is situated in the same building as the Großer Kurfürst hotel. The restaurant was named after the Arabic village of Cana of Galilee in Northern Galilee and it was opened in 2012 . 
As you enter the restaurant, you are welcomed by a magnificent setting of antiques, wooden panels and chandeliers. The comfort of this ambiance and warmness truly invites you to relax and enjoy your food.
I couldn't help but notice the paintings on the walls of the restaurant, breathtaking old paintings protected by glass, each one signed with the name of the artist and the year when it has been painted.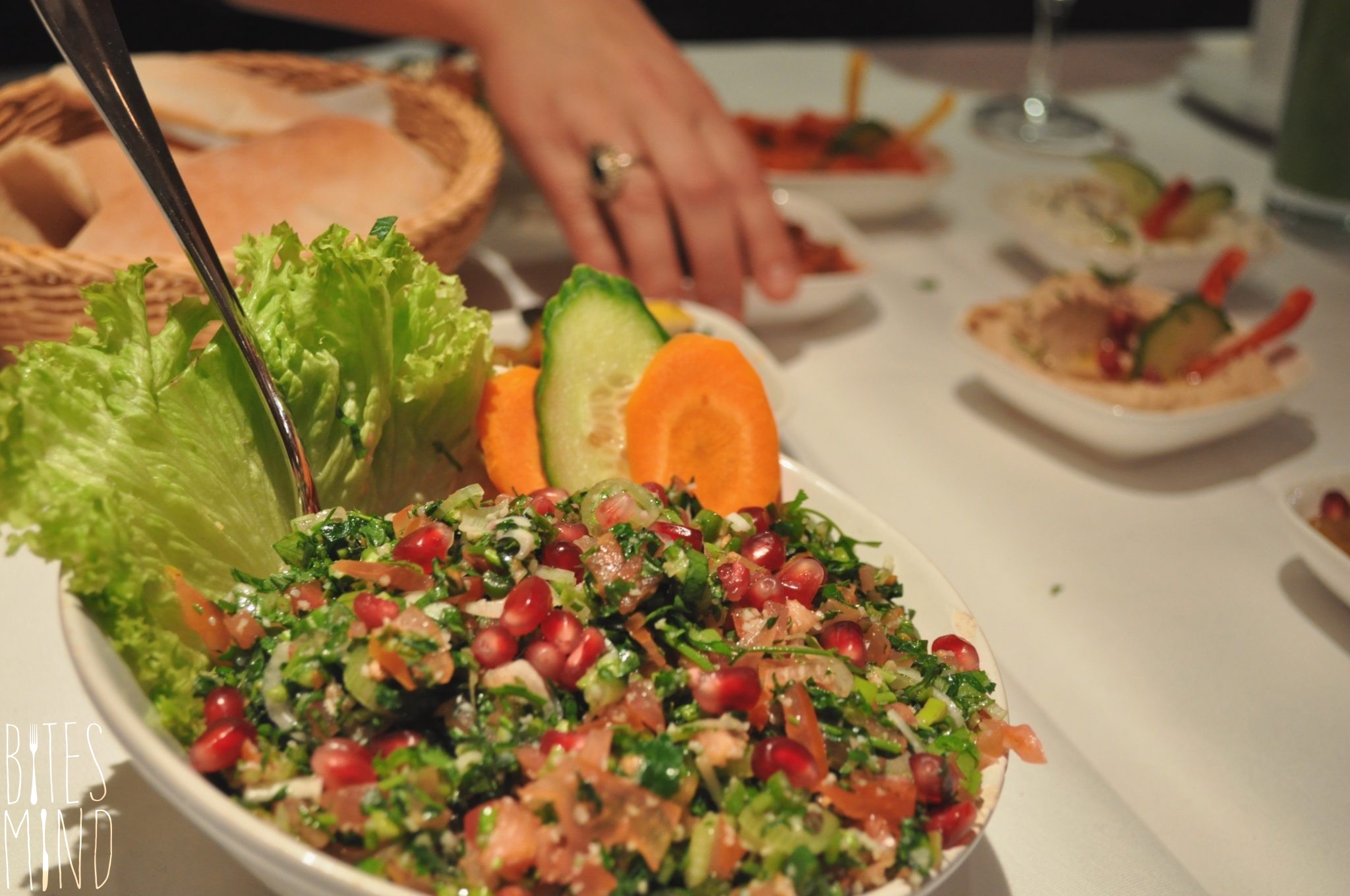 The menu offers a wide variety of mouth-watering starters and appetizers. We had about eight different kinds of appetizers, along with a big bowl of Tabolleh salad. Familiar dishes like Muttabal, Baba Ghanoush, Hummus, Muhammara reminded of the fine taste in oriental cuisine. We also enjoyed the olives, an onion-tomato spicy salad, Labneh, Falafel and a warm and crunchy Sambosek filled with cheese.We were welcomed warmly by a charming young waitress with a smile on her face.  She showed us our table and gave us the menu. She was very nice and helpful and asked us if we needed any help in ordering food. She recommended to try the specialities of the restaurant.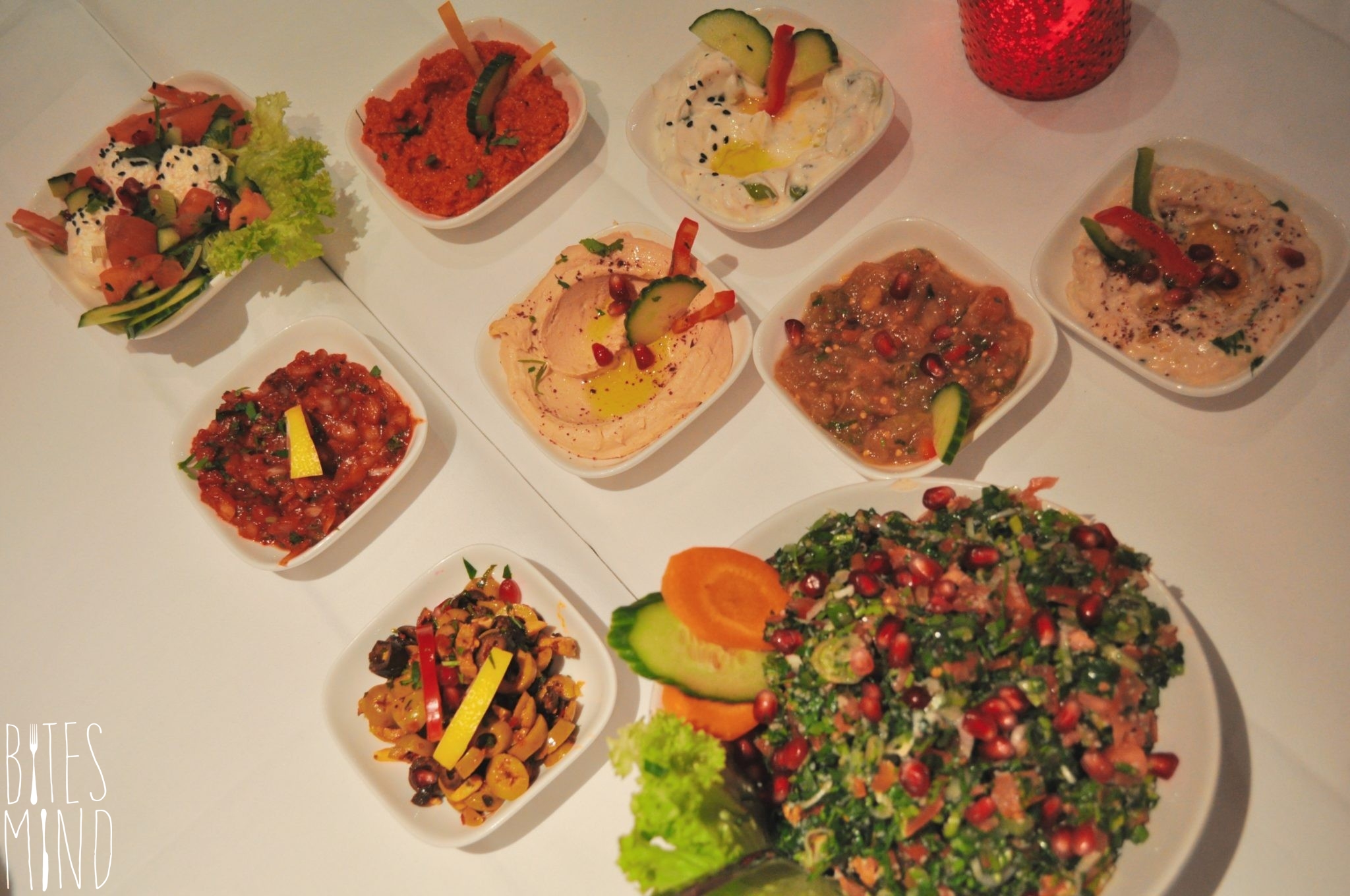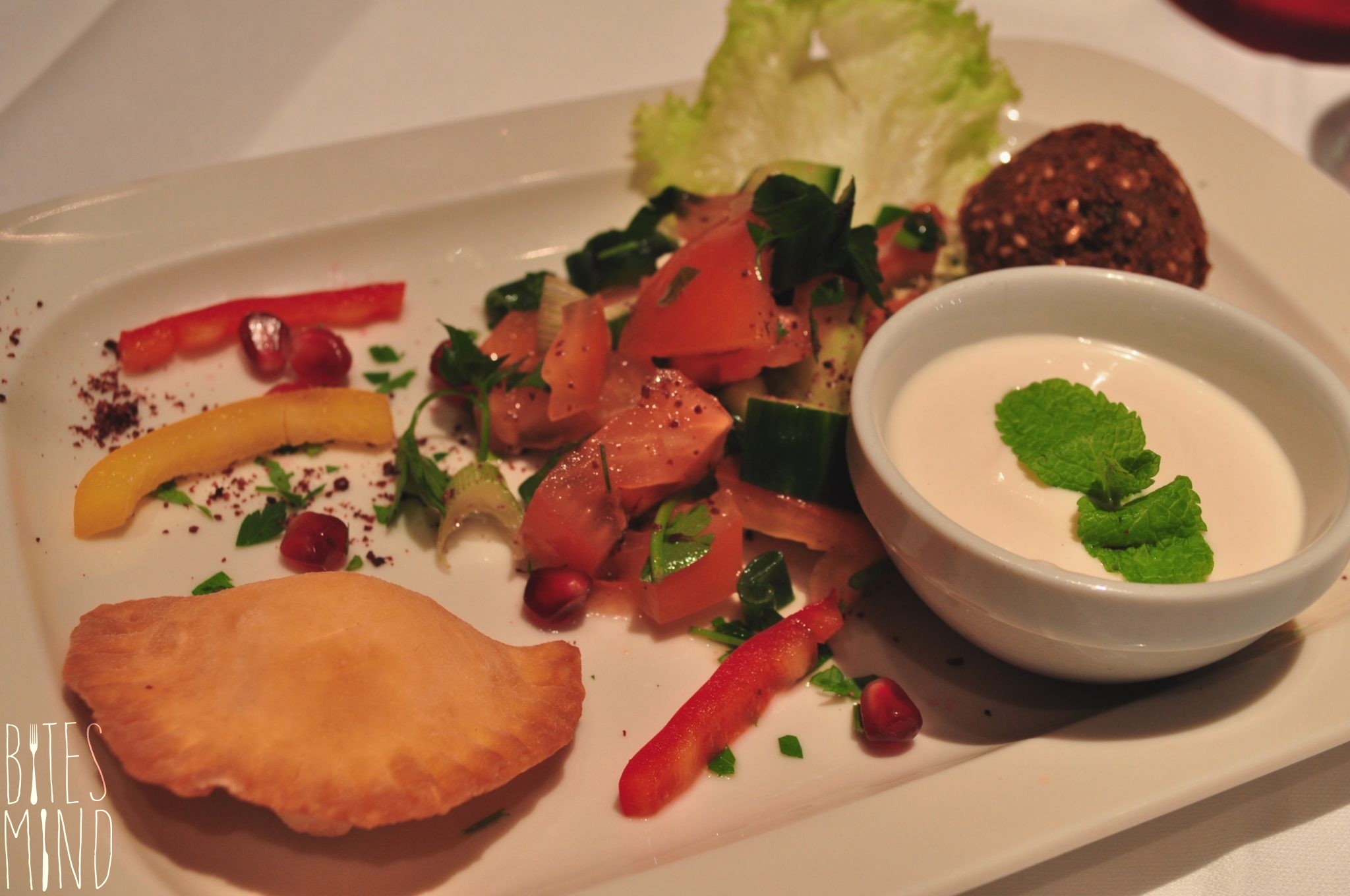 Everything was made of fresh ingredients, we couldn't stop eating all these heavenly appetizers, they were really irresistible, each with their own exquisite taste and flavor.
The main course consisted of different kinds of grilled meat, beef, chicken and minced meet kebab. The meat was tender and very well marinated and served with both garlic and chili sauce. As a side dish, we enjoyed spicy rice with grilled vegetables that were garnished with roasted cashew nuts. The rice was swimming in a beautiful pool of yogurt sauce. Again, the smell and flavors of both the meat and the rice dish were insanely good!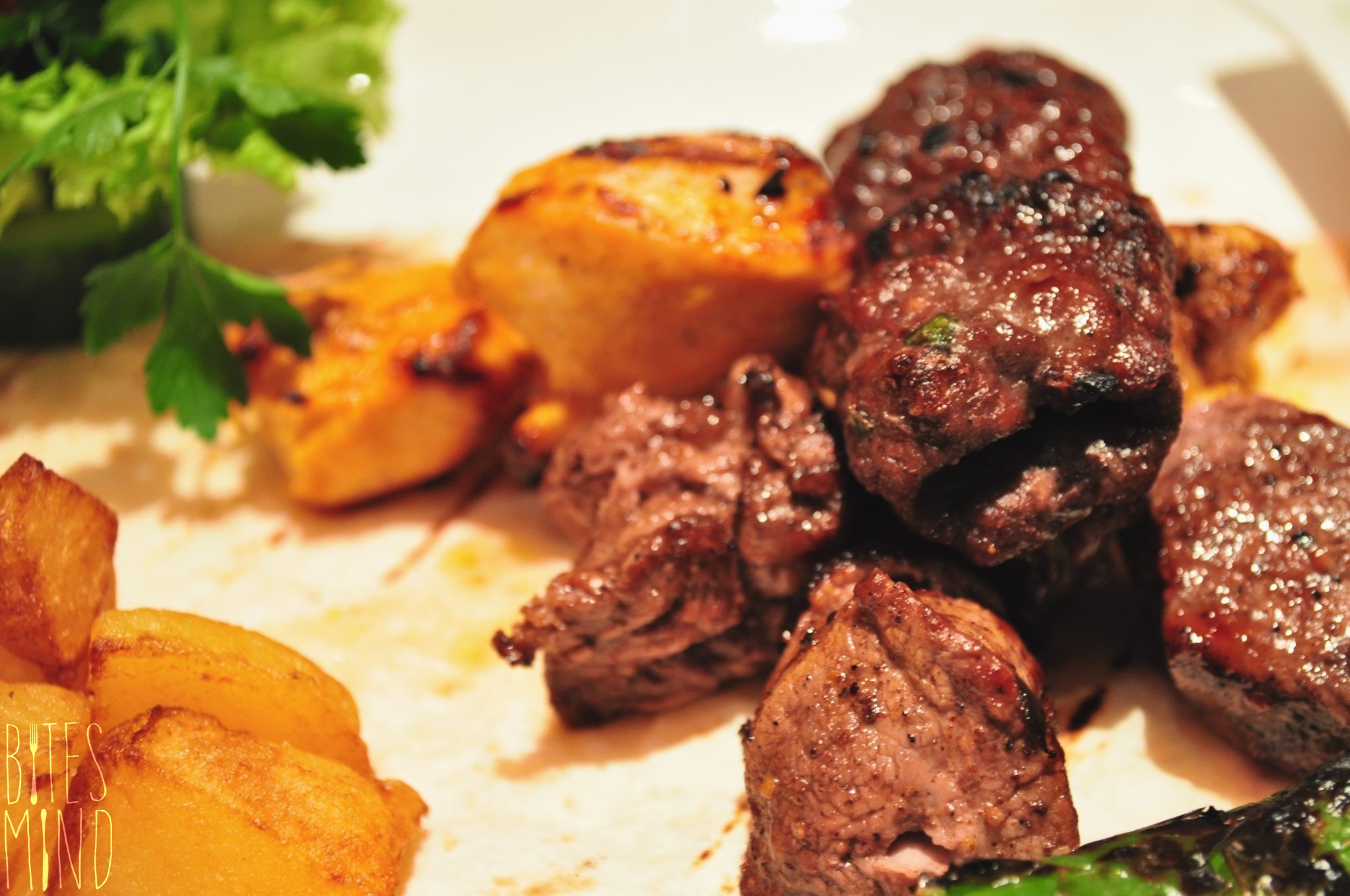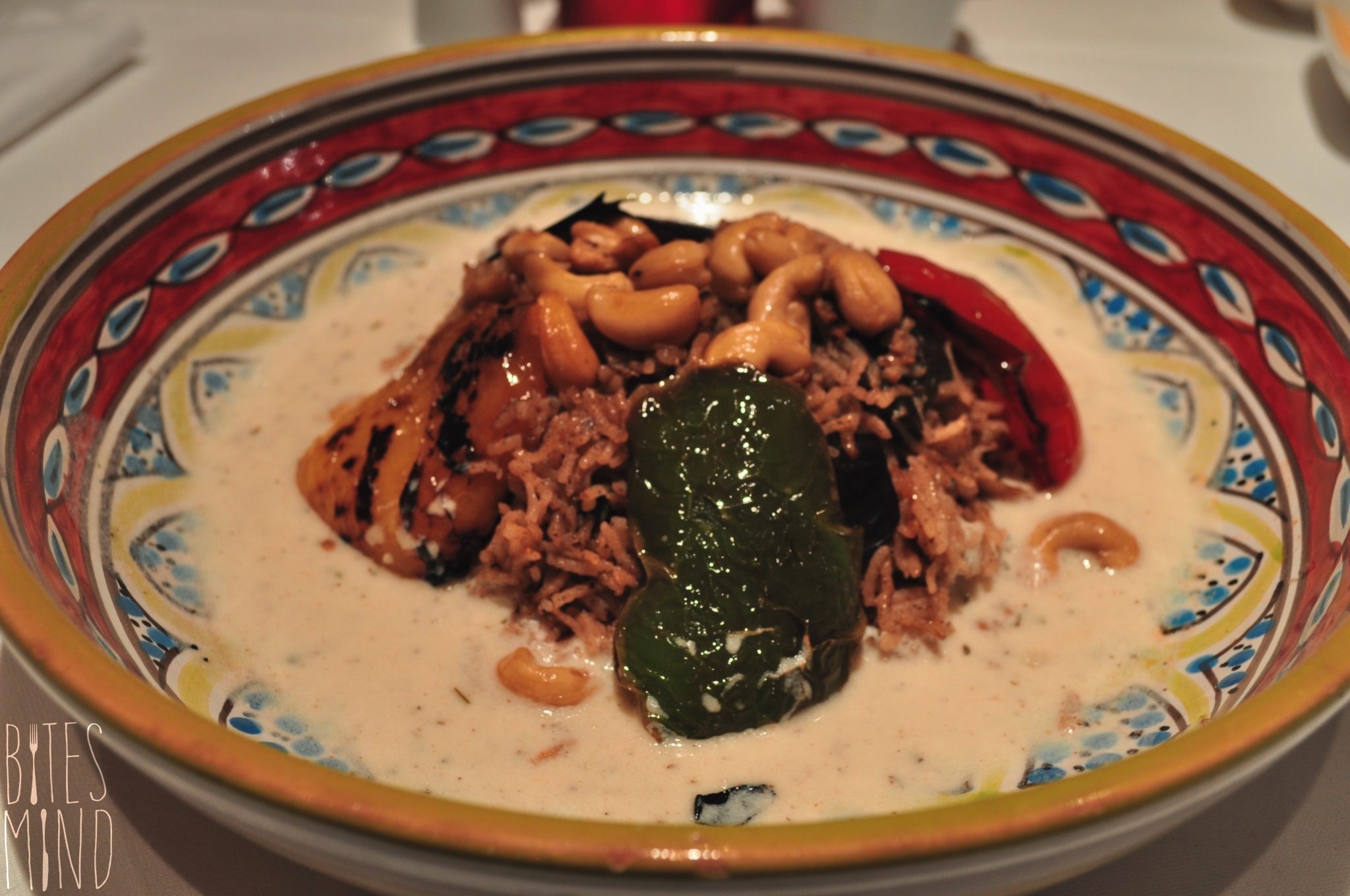 There couldn't have been a better choice for dessert than the delicious piece of Basbousa (coconut yogurt semolina cake) we had.
All the ingredients were fresh, and the dishes had the warmth of home-made food. The chef and the general manager of the restaurant, Mohanad Zureiki, takes pride into selecting only the best quality ingredients. The restaurant also offers a large selection of the best wines  and drinks from all over the world . I would recommend you to have the mint lemonade, it was simply delicious and so refreshing!
The staff was so very helpful, the young lady who served us was always nearby, willing to exchange some kind words with all her guests. We had a pleasant dining experience with food of the most exquisite flavors. For this reason I highly recommend going to Cana restaurant.
You can find Cana restaurant at the address :
Hotel Großer Kurfürst
Neue Roßstr. 11-12
10179 Berlin
Germany
Mitte
0049 30 24083280
Facebook page Cana arabisches Restaurant & Catering