Carrot Cake
You will need:
2 cups all-purpose flour
2 cups grated carrots
1 1/2 cup sugar
1 1/2 teaspoons ground cinnamon
¼ teaspoon nutmeg powder
1 1/2 teaspoons baking powder
1/2 cup walnuts, chopped
1/2 cup almonds, chopped
1/2 cup raisins
1/2 cup of dried figgs
1/2 teaspoon salt
1/2 baking soda
1/2 cup orange juice
2 teaspoons honey
150ml almond milk
2 eggs
2 teaspoons coconut oil
For the glaze :
100g dark chocolate
2 teaspoon coconut oil
1/2 cup chopped almonds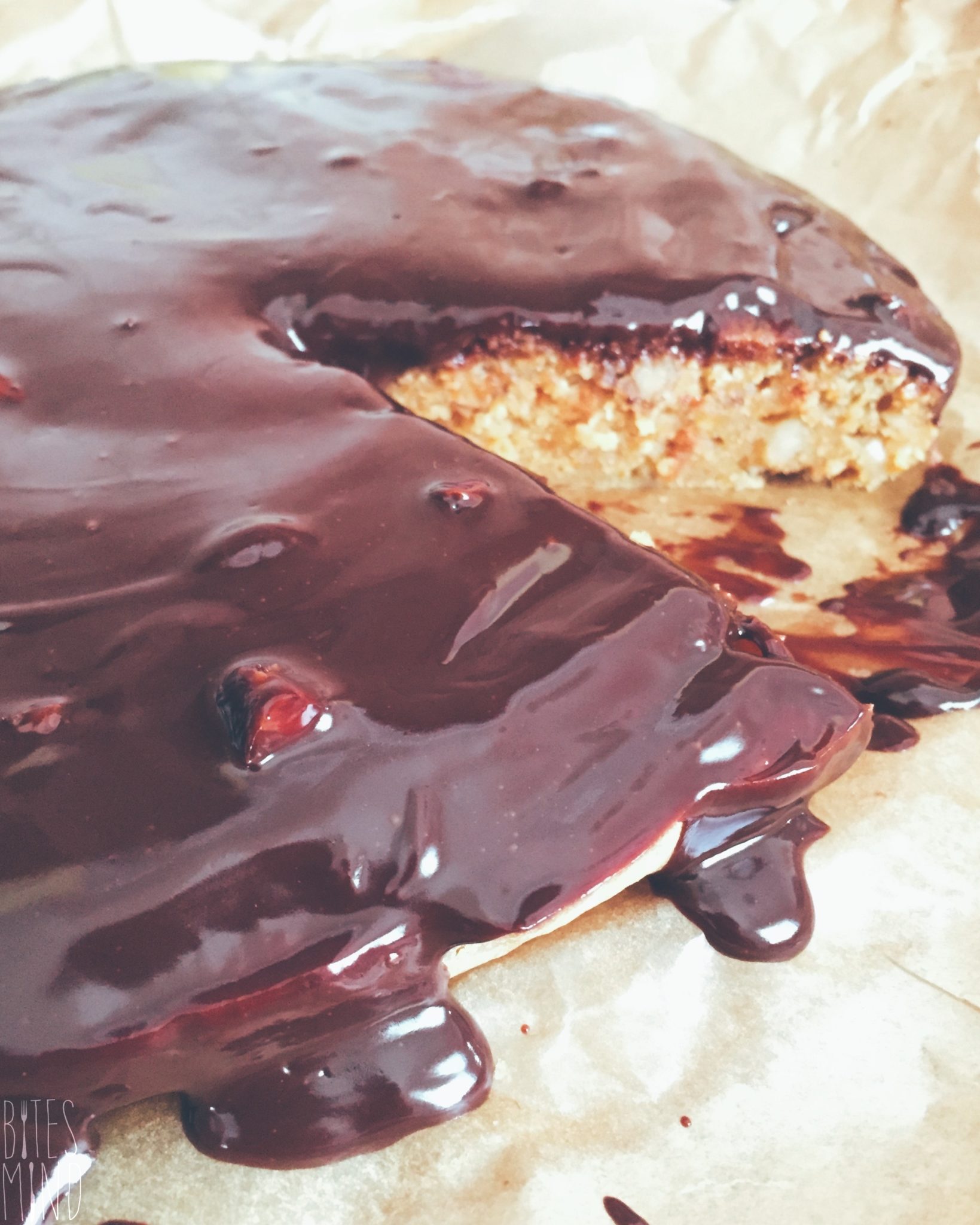 Instructions
Preheat oven to 180 degrees Celsius.
In a bowl, mix all dry ingredients.
In another bowl, mix sugar and eggs and mix very well. Add coconut oil , carrots , almond milk, orange juice and mix well.
Add the dry ingredients into the bowl with eggs and sugar and mix well till combined
Pour the mix into a cake tin and bake for 30 minutes or until a stick inserted in the center of the cake comes out clean.
 Let it cool . Transfer to a clean baking paper or a wire rack if you have  and let it cool completely.
For the glaze :
Finely chop dark chocolate.
Add the chopped chocolate into a sauce pan.
Add the coconut oil.
Stir for 5 minutes , then add the chopped almonds.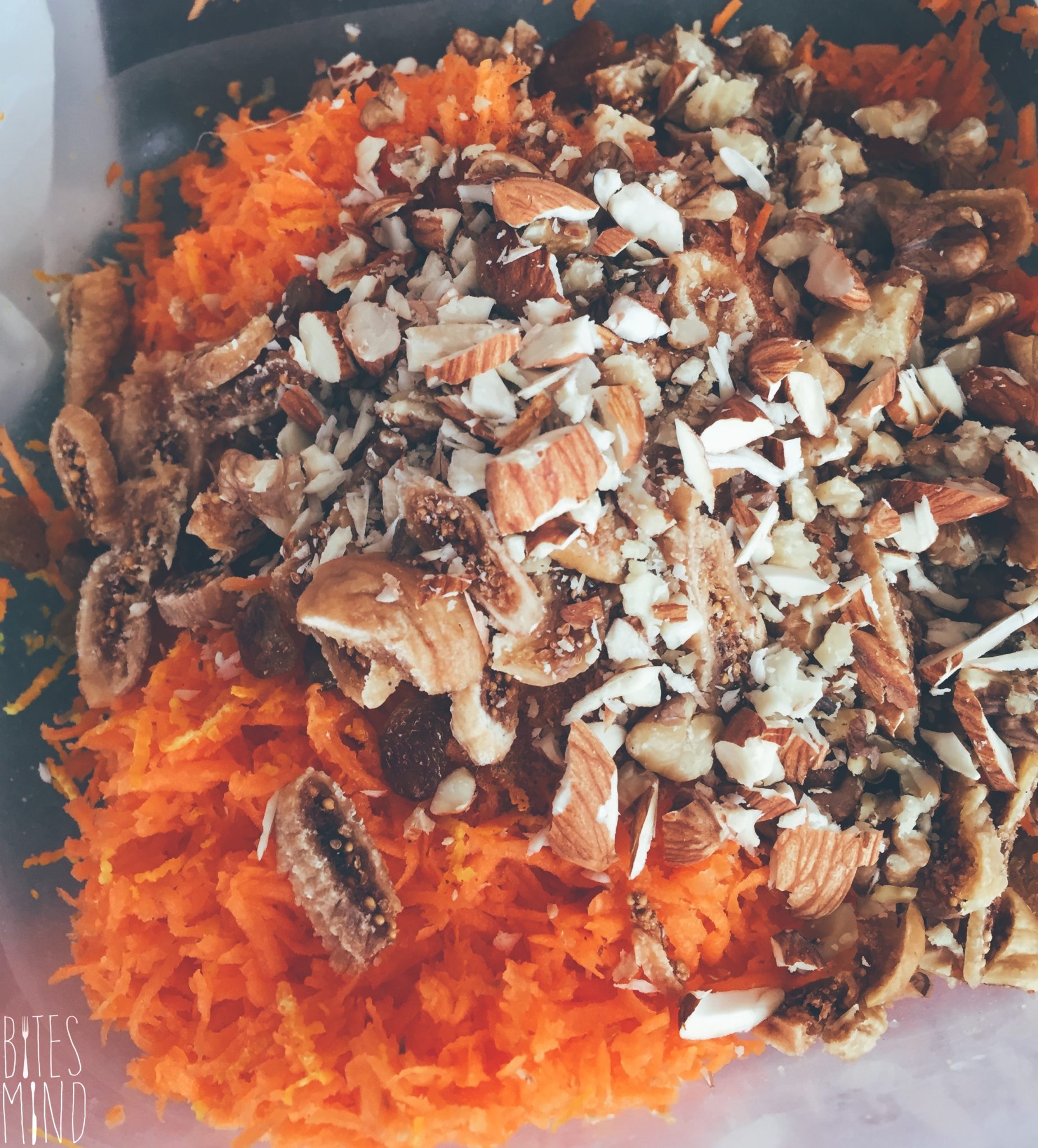 Let it sit for a couple of minutes then pours the chocolate over the carrot cake , Use a spatula to spread the chocolate all over the cake . Let it cool . Enjoy .