If you are looking for a place to try the genuine taste of Lebanese food, then you are in the right place. Fatoush is located in the Friedrichshain district in Berlin on Simon-Dach-Strasse, a very lively street attractive for tourists because it's full of restaurants, cafés and bars.
Fatoush is the name of a popular Middle Eastern salad dish that consists of tomatoes, cucumber and other vegetables that are served with pieces of toasted pita bread.
The restaurant is small and cozy, with a few tables inside and a couple of tables outside. As you enter the restaurant, you will notice the details on every corner of the restaurant. I always had that thing with small restaurants; it gives that comfy feeling and a great dining experience.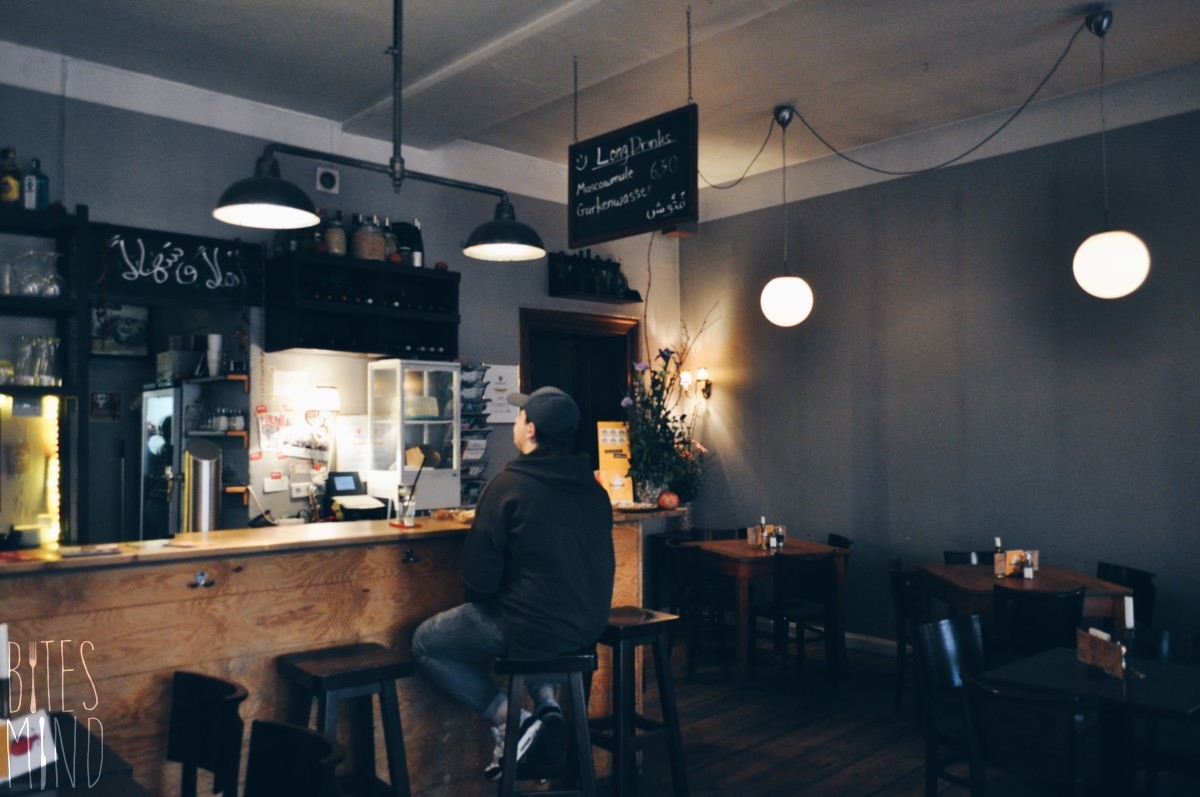 The menu is short and simple, but everything is quite fresh and tasty. Portions are big, which makes it perfect to share with your company.
We ordered the coriander Halloumi salad, which is fried Halloumi cheese coated with sesame seeds. It's served with freshly chopped vegetables, arugula, lettuce, tomatoes and cucumbers. On top it's sprinkled with toasted almonds and pine nuts.
This Halloumi cheese was very tender and tasty. The salad comes with a small bowl of mint and yogurt sauce.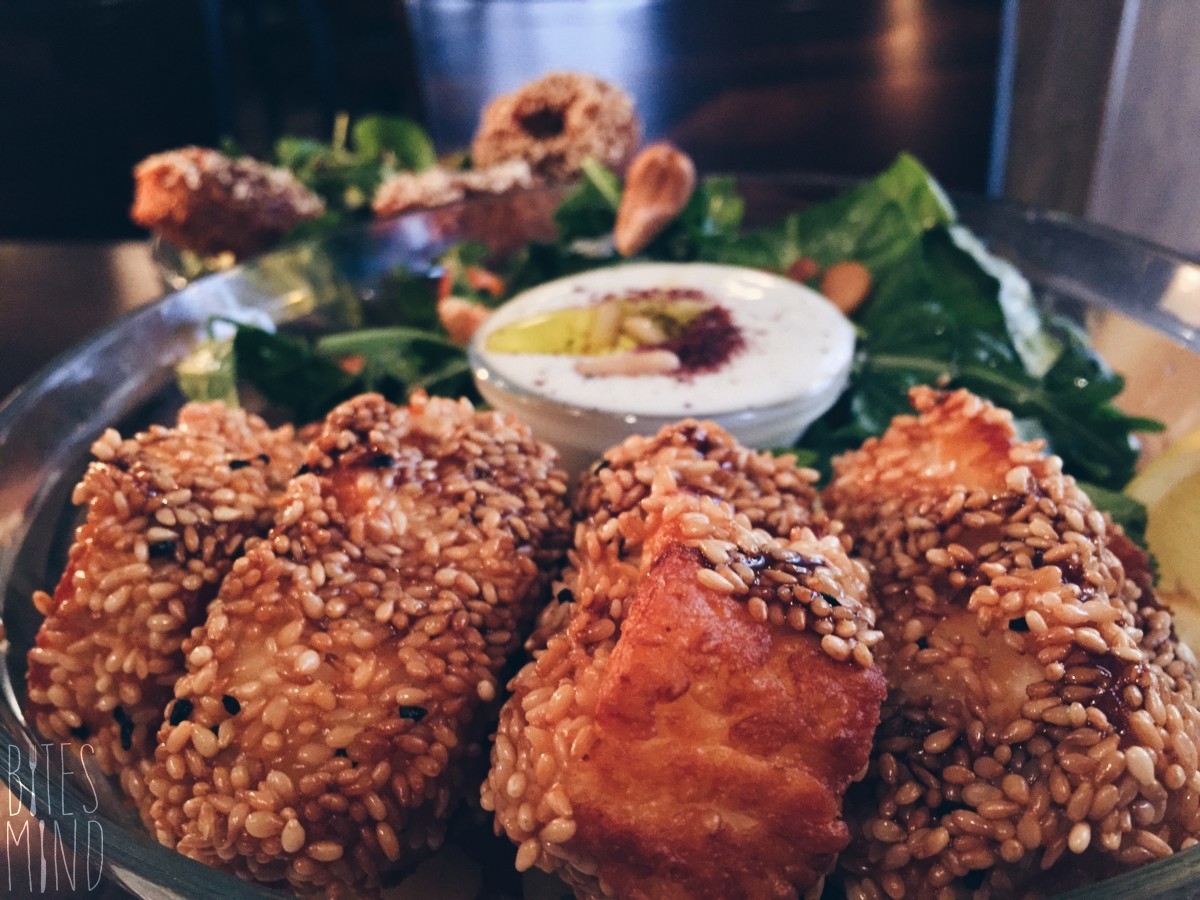 We also tried the Falafel salad, pieces of freshly fried falafel over a bowl of salad covered with lemony tahini sauce. The falafel was amazing, the taste of falafel took me back to beautiful memories of my childhood.
A Middle Eastern meal is not complete without hummus, so we ordered a plate of hummus. Creamy hummus garnished with mint, sumac and pine nuts. The hummus of course was served with freshly baked pita bread.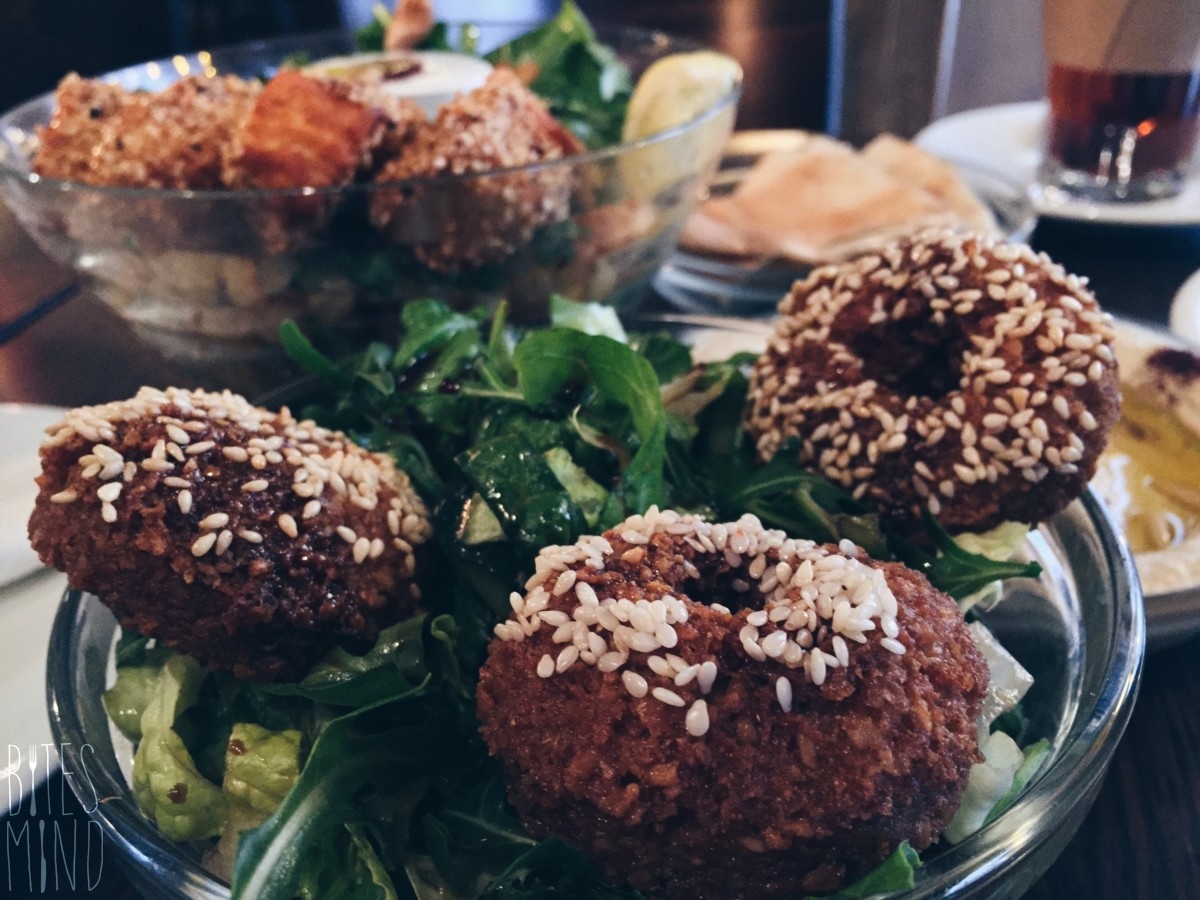 For dessert, we chose their homemade sweet cheese rolls, made of mozzarella cheese and semolina, sprinkled with pistachio nuts. We could easily enjoy desserts like these every day, so if you visit Fatoush, make sure to order it, you won't be disappointed!
We had our cheese rolls along with black tea with cardamom and ginger lemon tea.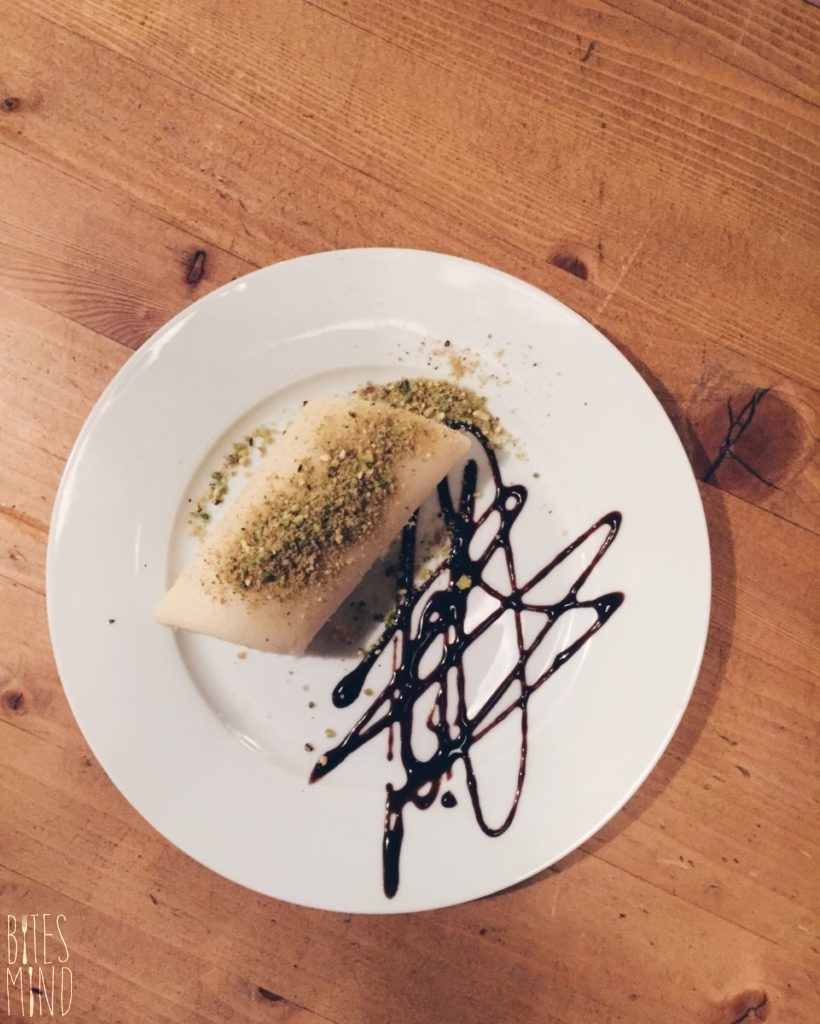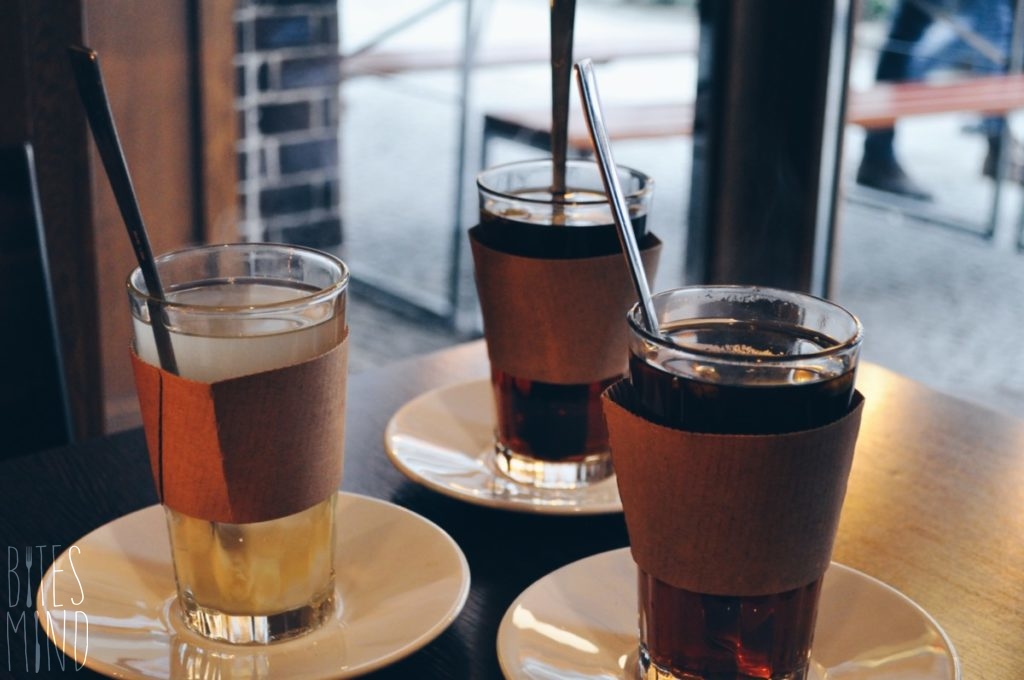 The food was excellent, so it's an absolut must if you visit Berlin. The service is very friendly and the menu is really good for vegetarians.

You can find Fatoush at the address:
Fatoush
Simon-Dach-Straße 41A, 10245 Berlin
www.fatoush.de
info@fatoush.de
Telefon: 030 52666416
Opening time : 11:00 – 0:00