I am literally obsessed with hummus. I eat hummus just about every day. You can eat it with absolutely everything, as a snack with pita bread and veggies, or as a side dish. It even works as a main dish with mashed fava beans and hard-boiled eggs!
Making hummus isn't hard at all, and it's certainly something you should try at least once. You can make your own creamy buttery hummus at home, and yes, it's way much better than the hummus you buy in the store!
Here are some tips to probably make the best hummus you and your friends have ever tasted.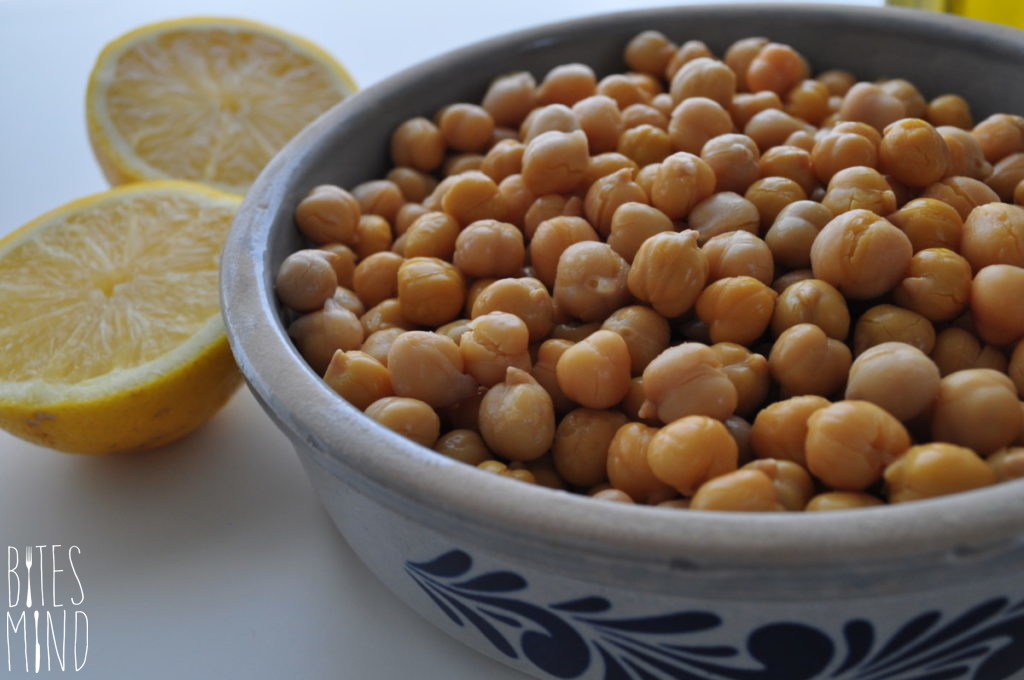 Chickpeas are a great source of protein, fiber, iron and zinc, which makes them an excellent choice for vegetarians to get their daily burst of much needed energy and vitamins.
You can use tinned chickpeas or soak dried chickpeas overnight and then cook them for one or two hours until they're tender and soft. I prefer to cook the chickpeas myself, but I sometimes use the tinned variety when I am short on time.
For an extra smooth hummus, you can remove the skins of each chickpea, but that requires a lot of time and patience. I have tried it both ways, making hummus with skinless chickpeas may be a bit smoother than with skins, but it's not a big difference
Tahini is a paste made from toasted ground sesame seeds. It's an essential ingredient in making hummus, it gives hummus the smooth, creamy consistency that everyone adores.
Ingredients
250 grams cooked chickpeas (You can use tinned chickpeas)
2 large tablespoon tahini
1-2 small garlic clove, crushed
1 tablespoon olive oil, plus more for serving
Lemon juice (juice of a half large lemon)
½ teaspoon ground cumin
2 to 3 tablespoons water
Sumac and toasted pine nuts for serving (You can also sprinkle it with cumin or paprika)
Directions:
Soak the chickpeas up to 8 hours or overnight. 
Rinse the chickpeas, and then cook them for about an hour or two or until soft.
In a food processor, add the tahini and lemon juice and process until creamy and well combined.
Add the garlic, salt, cumin, and olive oil to the tahini-lemon paste and process until well blended.
Add the cooked chickpeas and process for about 3 minutes. Add water if needed to achieve the desired smoothness.
Toast the pine nuts in a dry pan on top of the stove until golden brown.
Add the toasted pine nuts on top.
Serve drizzled with olive oil, sprinkled with sumac along with freshly baked pita bread, or your favorite veggies.
How to eat Hummus the best way possible?
You eat hummus with bare hands. You take a small V-shaped piece of pita bread between the thumb, the index and ring finger and then snap on the hummus… here you go!
Sahtain!  (bon appétit in Arabic)