Kasbah restaurant was the very first Moroccan restaurant to open in Berlin back in 2003. This quite elegant, beautifully decorated and extremely welcoming Moroccan restaurant will make you feel like you are eating in the heart of Marrakesh.
Kasbah is located on Gipsstraße, in a quiet and artsy street right in the center of Berlin (Mitte) .
The interior of the restaurant was entirely imported from Morocco, beautiful mosaic tables, handcrafted chairs, Moroccan-style hanging lanterns. All these elements together create a unique ambience for the guests to relax and enjoy a genuine Moroccan meal at it's finest.
Mrs. Ingrid Haggoud, our host and the co-owner of Kasbah restaurant along with her husband Mr. Driss Haggoud welcomed us warmly and recommended us one of their finest Moroccan red wines. We had a great time chatting with Ingrid about Kasbah and what makes Kasbah an original Moroccan restaurant in Berlin.
It is simple. Kasbah uses the best ingredients out there. They use hand-rolled couscous, traditional clay pots and high quality meat for their Tajine varieties.
While we were waiting for our food, the waiter at Kasbah came to pour warm rose water on our hands over a brass bowl and handed us towels to dry our hands. What a beautiful gesture! .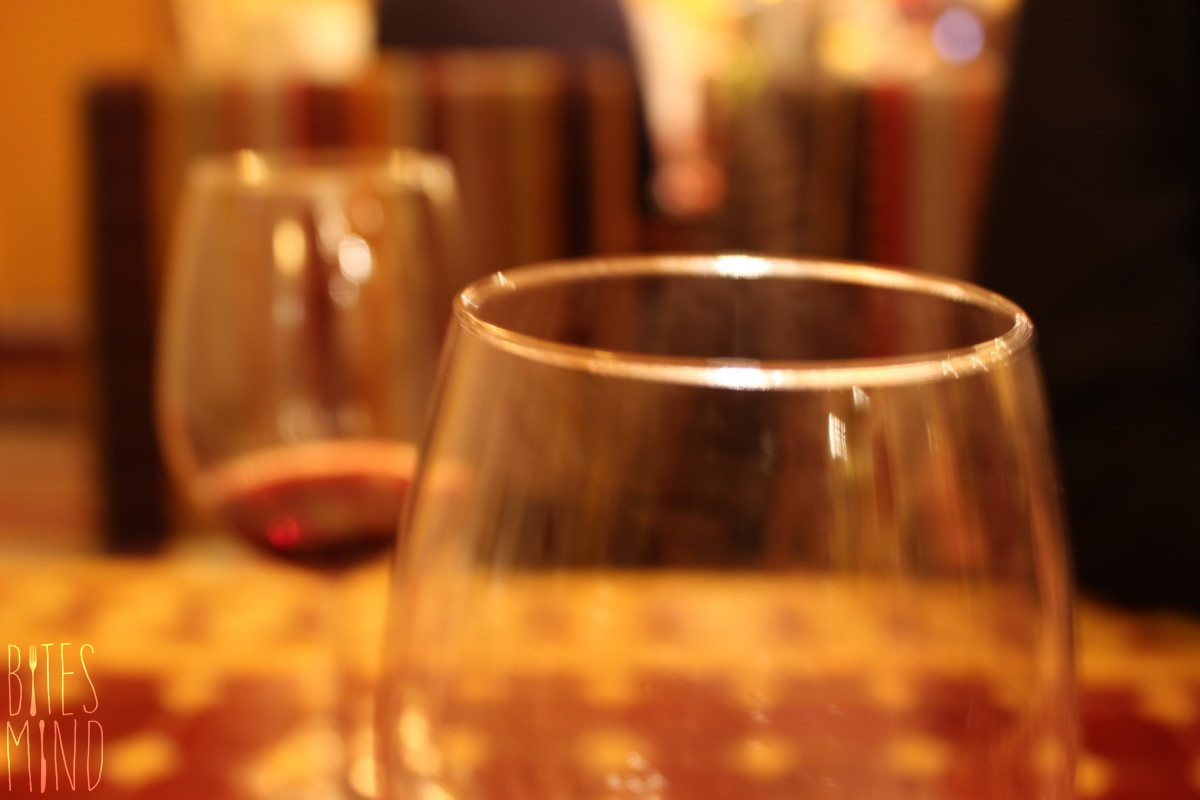 For starters we had Pastilla with chicken a classic Moroccan sweet and savory made of thin flaky pastry, stuffed with chicken, almonds, parsley, coriander, topped with cinnamon and icing sugar. What an amazing bled of flavors in one bite.
We also had Zaalouk, a Moroccan warm salad made of cooked aubergines and raw tomatoes served with warm Moroccan bread.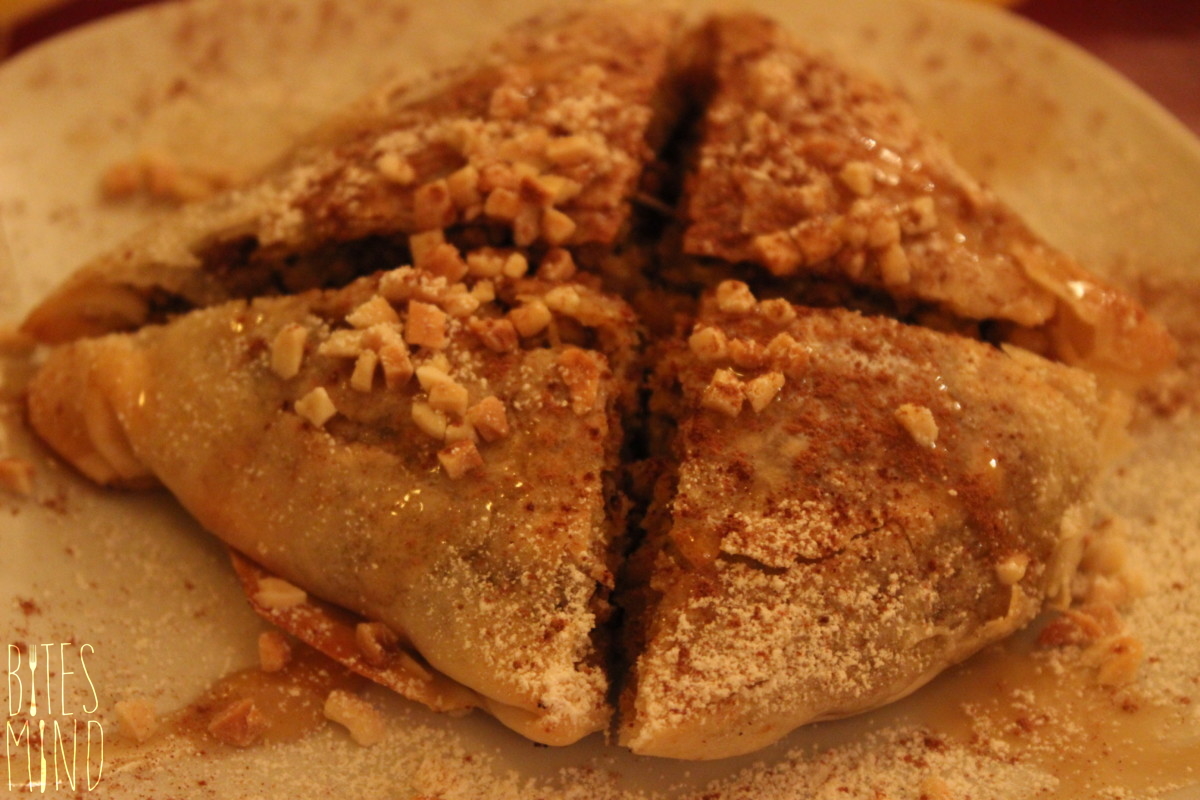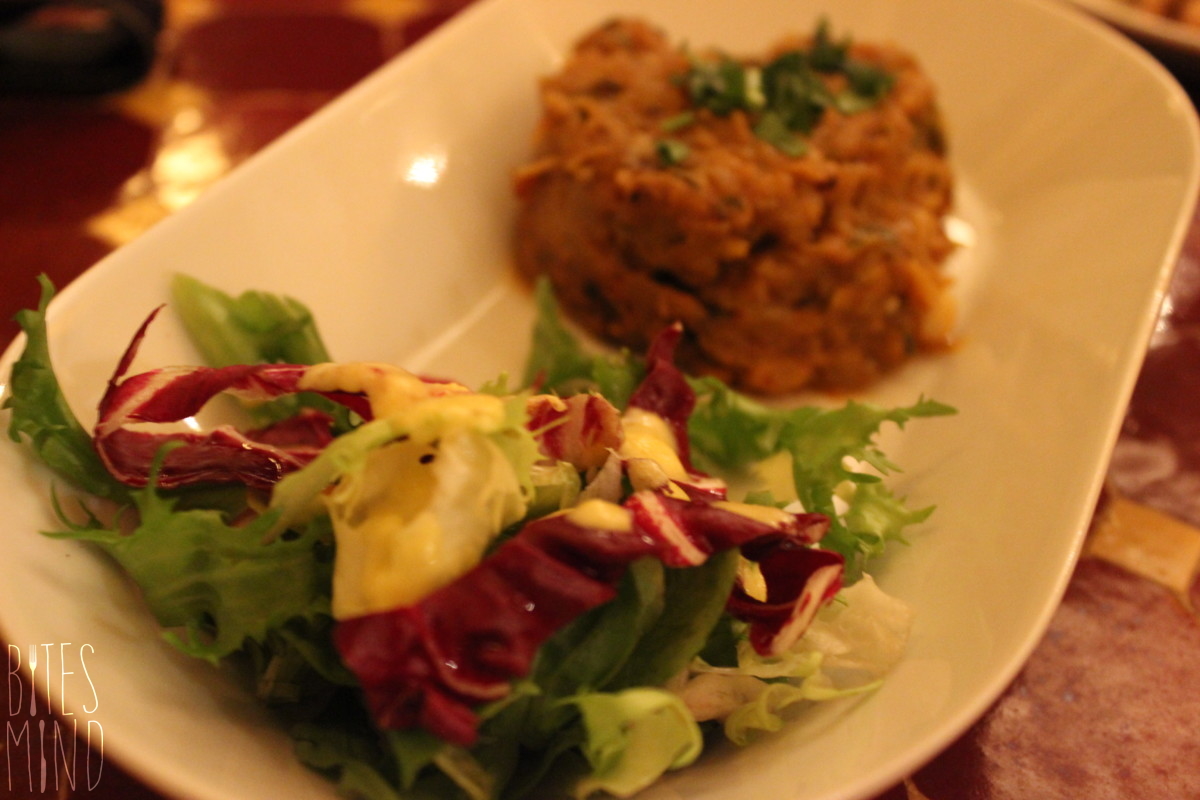 For the main course we had Kasbah's specialty, Tajine de 1001 nuits, lamb meat in a honey and cinnamon sauce, with prunes and almonds, topped with sesame seeds. What a fusion of flavors, the lamb was so tender to melt in your mouth. I highly recommend having this heavenly lamb Tajine .
We also had Tajine Malika, chicken cutlets in a delicious honey sauce, with soft dates and caramelized walnuts.
The Moroccan meal is not complete without Couscous. We had a Couscous dish with fresh vegetables and spicy Merguez sausages.
Kasbah offers a wide range of dishes for vegetarians as well. Vegetable Tajines or Couscous with vegetables.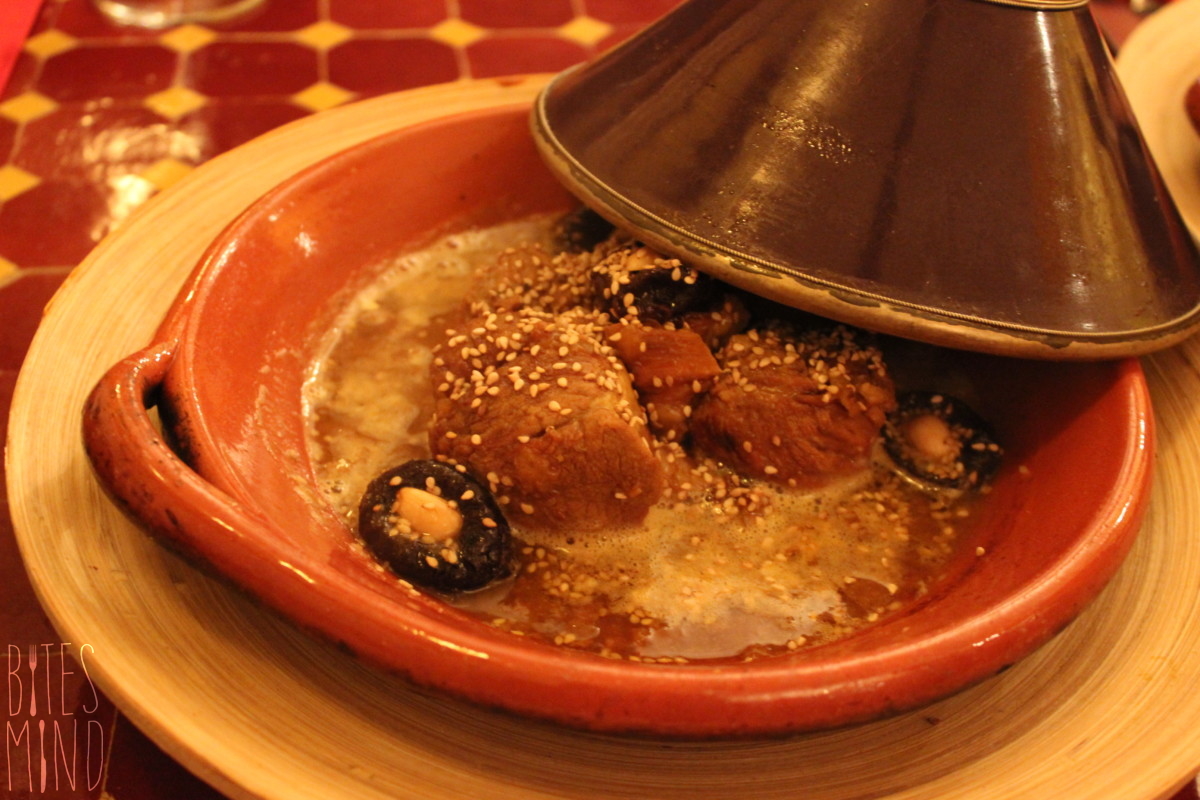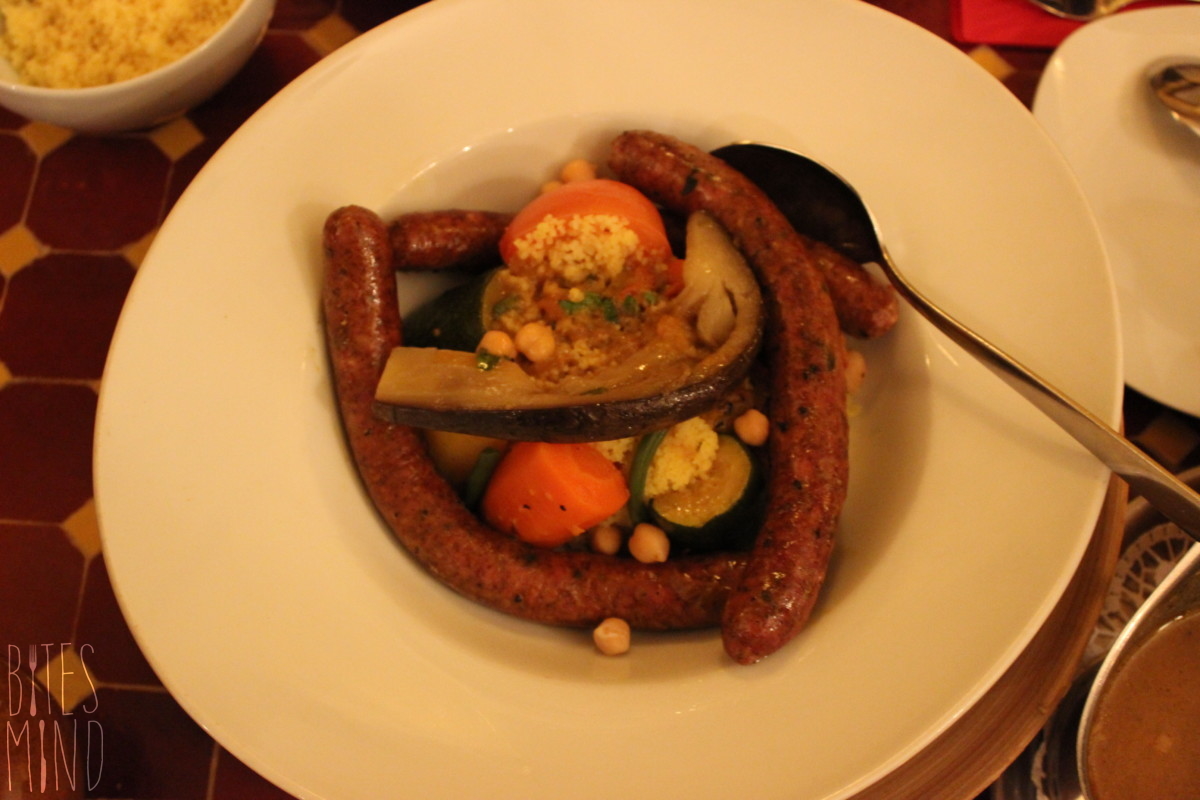 Everything was super tasty. Kasbah is the right place to try the genuine taste of the Moroccan cuisine in Berlin. High quality original Moroccan dishes prepared with love at reasonable prices, and with helpful and professional staff at your service.
We really had a very pleasant dining experience at Kasbah. We highly recommend visiting Kasbah and enjoy the experience of having a real taste of Morocco.
You can find Kasbah at the address:
KASBAH
Marokkanisches Restaurant | Café | Bar
Gipsstraße 2
10119 Berlin
Tel: 030 – 27 59 43 61
mail@kasbah-berlin.de
www.kasbah-berlin.de
Facebook page : Kasbah Moroccan Restaurant I Berlin-Mitte