At Charlottenburg, a central Berlin neighborhood brimming with theatres, palaces, and fine dinings you can find Koshary Lux. Koshary Lux is a small restaurant that brings street food from North Africa and the Middle East to the heart of Berlin. The restaurant  offers a variety of the most renowned North African and Middle Eastern dishes with their own personal touch. After twenty years of living in Cairo and North Africa, Michael Landeck, the owner, has decided to do what he is passionate about – food! And he is doing it very well.
Colorful and unique interior
The colorful and creative interior of the restaurant makes you feel like you are somewhere in Cairo. With all the details and crafts that imported from Egypt and North Africa and the amazing street food photos from the streets of cairo hanging on the walls. All these things together make this place very unique for the guests to relax and enjoy the experience of eating street food at it's finest.
We had a great time chatting with Michael about Koshary lux and how did he come to the idea of this restaurant with this unique concept. Michael talks about it with great love and passion. Explaining every ingredient in every dish, offering the suitable food recommendations for you, believe me this guy loves what he is doing!. Koshary lux uses the best ingredients out there. Everything is homemade with high quality ingredients, homemade spice blends (He even made his own duqqa).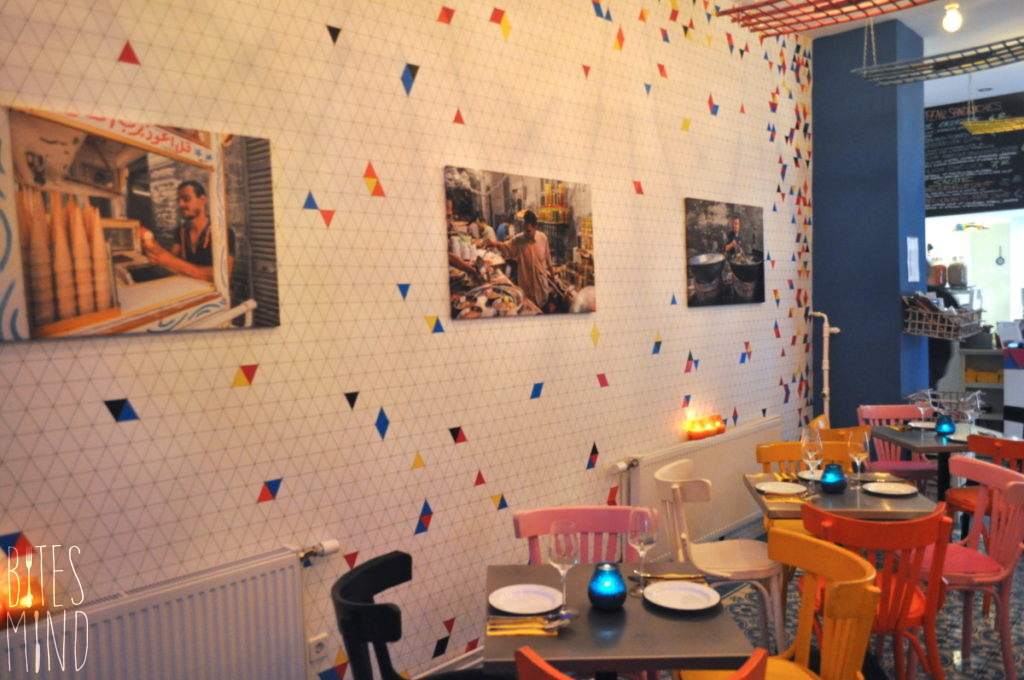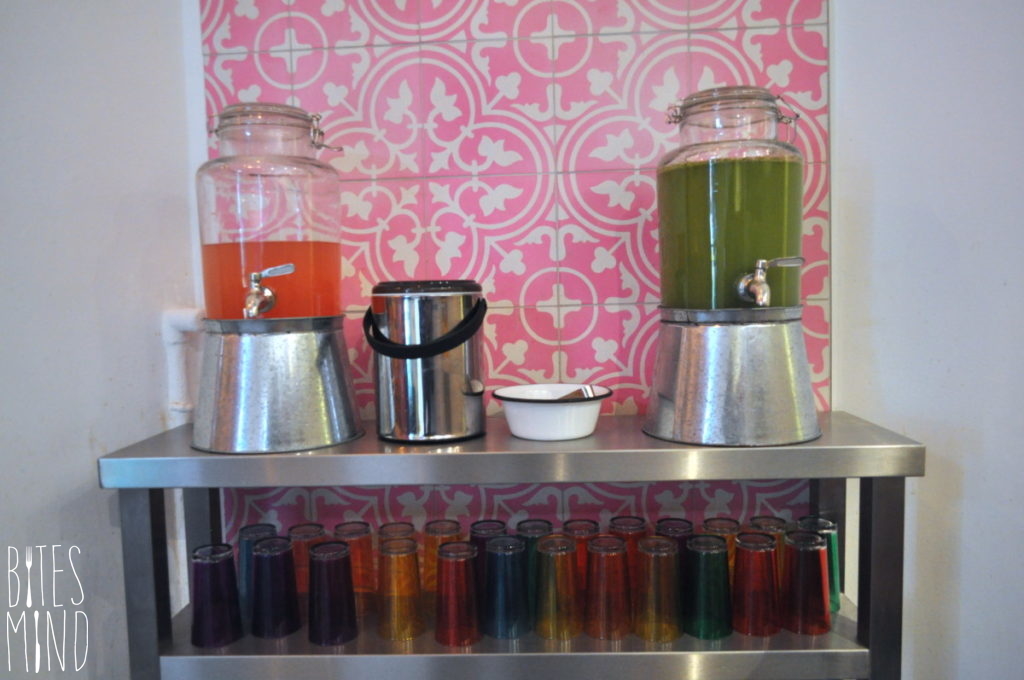 Specialties from the streets of Cairo, Marrakech, Tunis and Beirut.
The menu offers a wide variety of mouth-watering starters and appetizers. Such as Zaalouk ( a Moroccan salad made of cooked aubergine, tomatoes, garlic, olive oil ), puréed beetroot with yoghurt & za'atar dip, Daoud Basha (Meatballs cooked in a tomato-herb sauce), homemade labneh balls with herbs in olive oil and of course the famous Egyptian dish foul (mashed fava beans dip). All these appetizers are served along with fried pita chips and soft flatbread.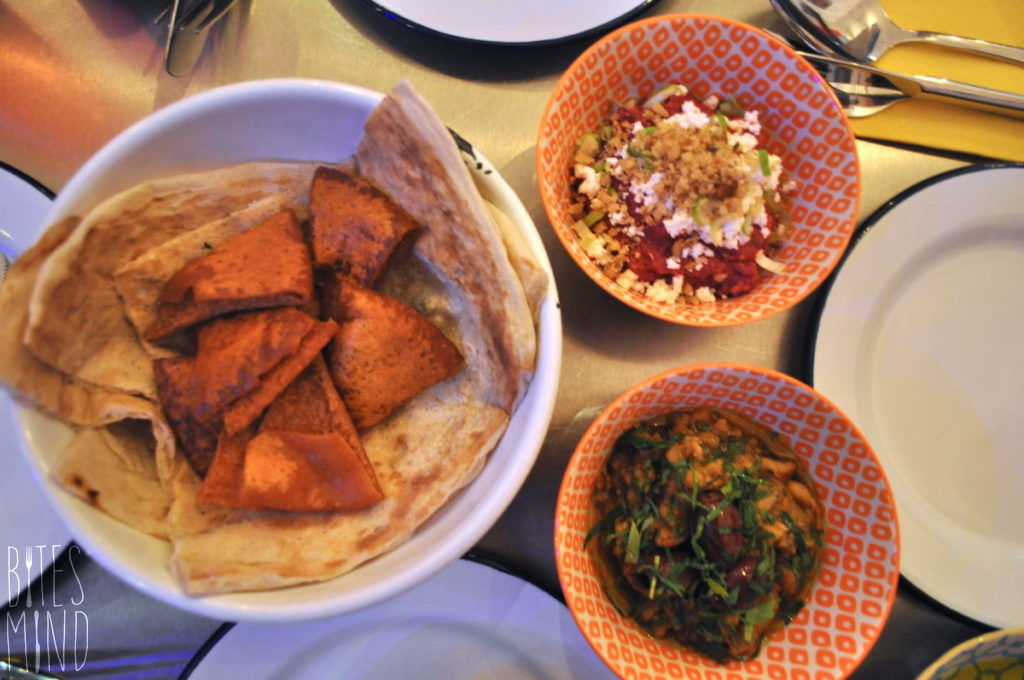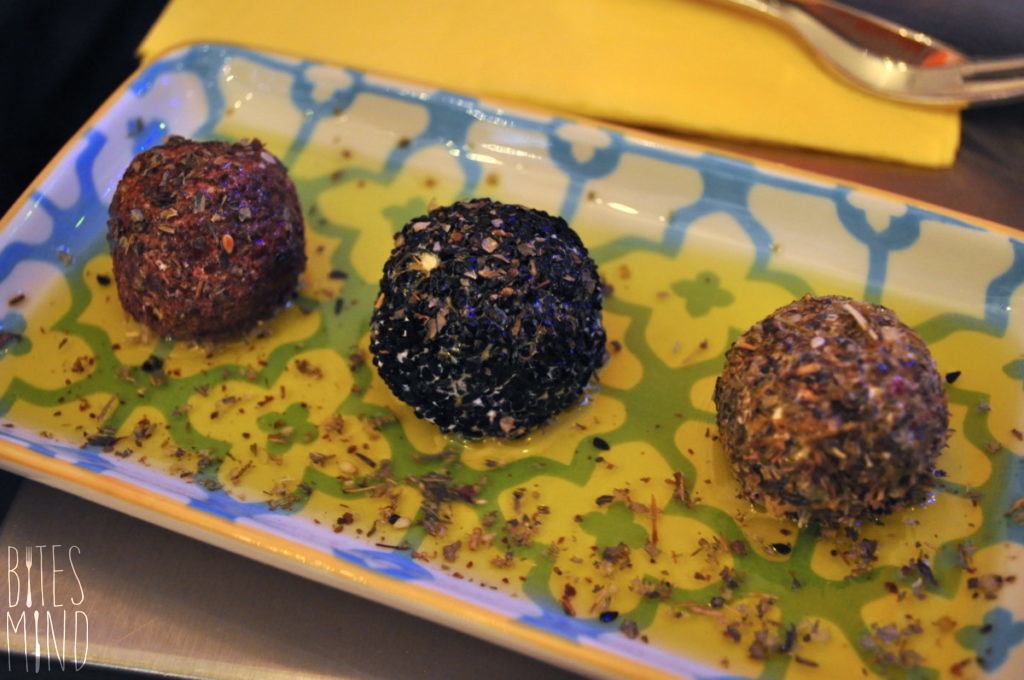 For the main dish, we had Koshary, Egypt's staple and nation's favourite street food.  It's served in  every Egyptian restaurant, in every Egyptian home, and on every Egyptian street corner. Koshary is made of rice, macaroni and lentils mixed all together, topped with spicy tomato sauce, and garlic vinegar; garnished with chickpeas and crispy fried onions.
We also had Kafteji, a popular Tunisian street food made of fried vegetables served with an egg, baguettes and of course Harissa paste. Michael explained how to eat it, you mix the egg with the vegetables by chopping up all together with a knife.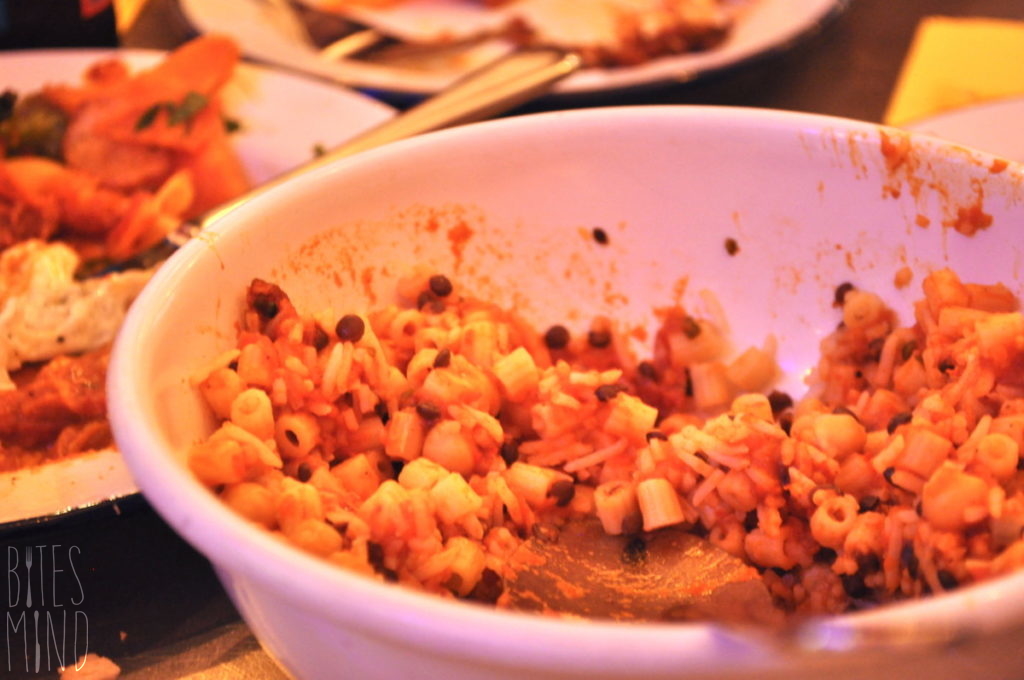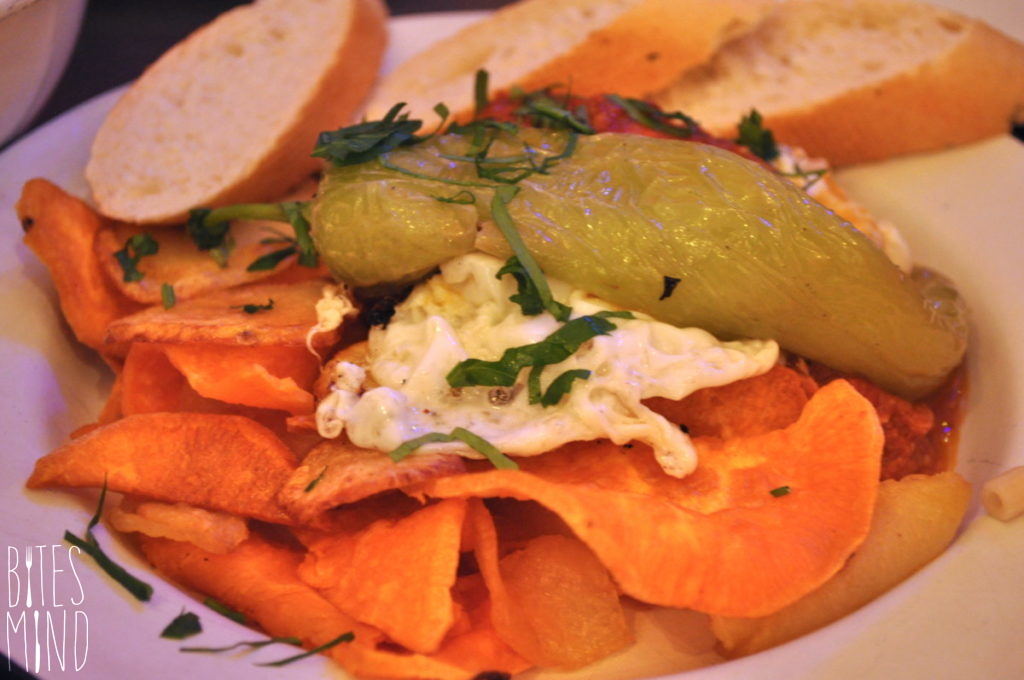 If you ever wanted to experience street food of North Africa, without traveling, then this is your place.
It was really comforting to meet people like Michael. A man who loves what he does with such great passion, that you can't help but be mesmerized by each story he tells in every dish he serves. We really enjoyed visiting Koshary Lux, and can't wait for the next time when we're in town.
If you find yourself in Berlin, make sure to visit Koshary lux and be touched by their unique, warm and memorable hospitality.
You can find Koshary Lux at
KLX Koshary Lux
Grolmannstraße 27
10623 Berlin Charlottenburg
Savignyplatz
+49 30 81406190
www.klx-kosharylux.com