Manakish is one of my ultimate all time favorite Middle Eastern choices for food. It's very delicious, easy to make and super healthy.
Manakish, also manaqish, manaeesh or manakeesh or man'ousheh (singular) is a flatbread topped with Za'atar and olive oil, then baked in the oven. It's usually served for breakfast in the Middle East. Za'atar is a mix of traditionally dried ground herbs, made by drying the wild herbs (thyme) under the sun, then mixed all together with salt, sumac and toasted sesame seeds.
Za'atar is a staple food in the Middle East, it's essential and it's everyone's favorite. Commonly, it's eaten with pita bread and olive oil, you dip a piece of pita bread in olive oil, and then in the Za'atar and there you go!
Today, I am sharing my mother's recipe for Manakish with you. I used to watch her making manakish every Friday morning, it's a tradition I will always have fond memories of!.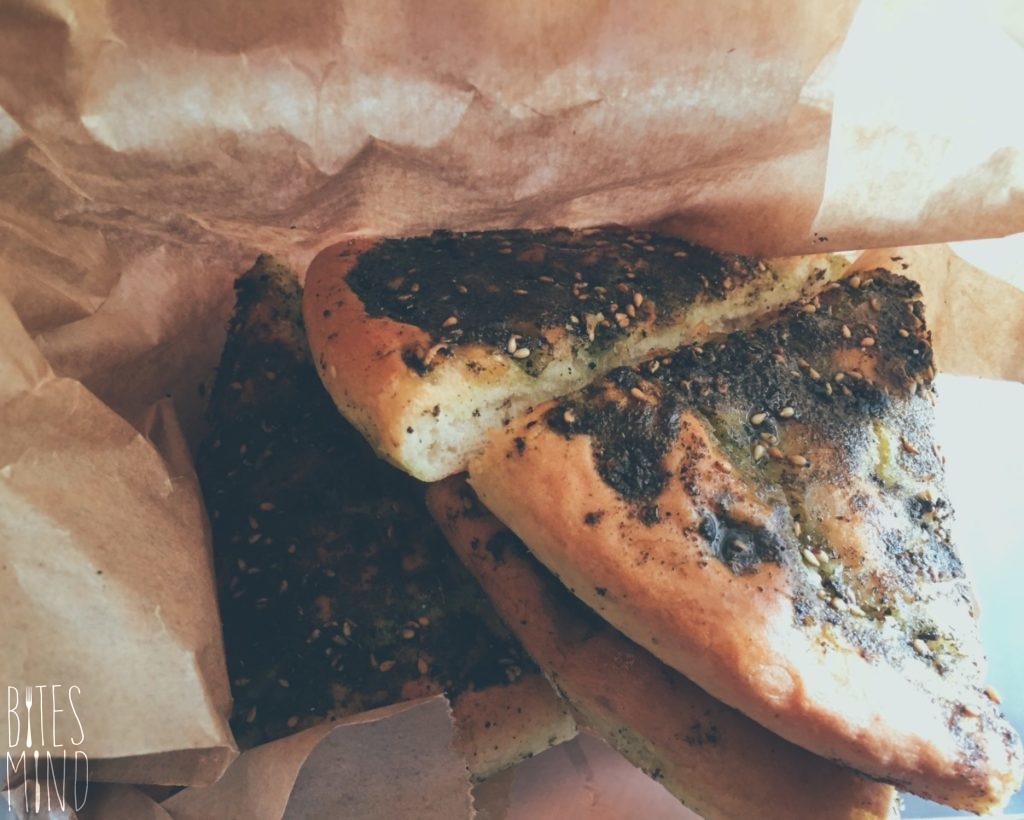 Ingredients
2 cups all purpose flour
1 cup warm water
1 tsp. yeast
1/2 cup olive oil
1 tsp. sugar
1 tsp. salt
1/2 cup Za'atar mix for topping*
* You can either make your own Za'atar mix or you can order it online from Shop in Palestine.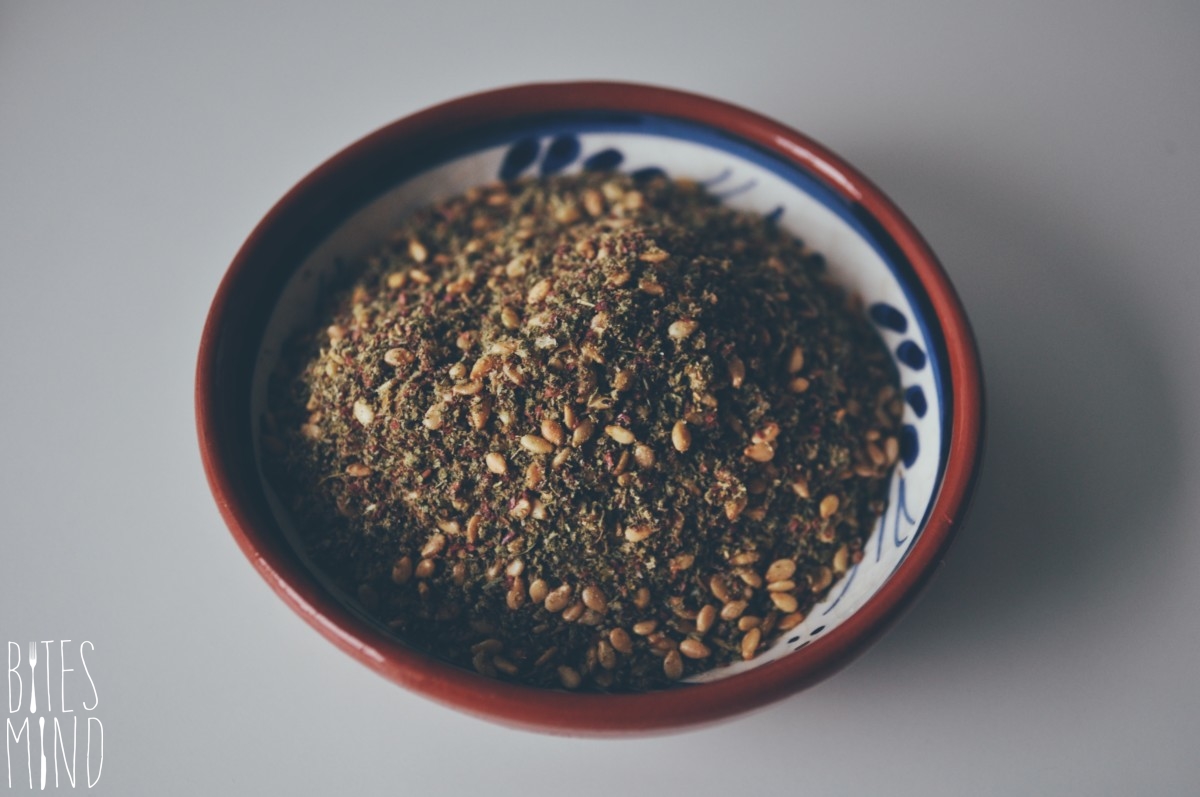 Directions:
In a bowl, add yeast, sugar and warm water, mix well and let it stand for about 15 minutes or until it starts bubbling.
In another bowl, add flour, salt, olive oil and mix well. Make a hole in the center then pour yeast mixture. Mix well.
Knead the dough until you get a smooth, very soft dough.
Cover the dough and place it in a warm place for about an hour or until it has doubled in size
Divide dough into balls, depending on the size of Manakish you want to make.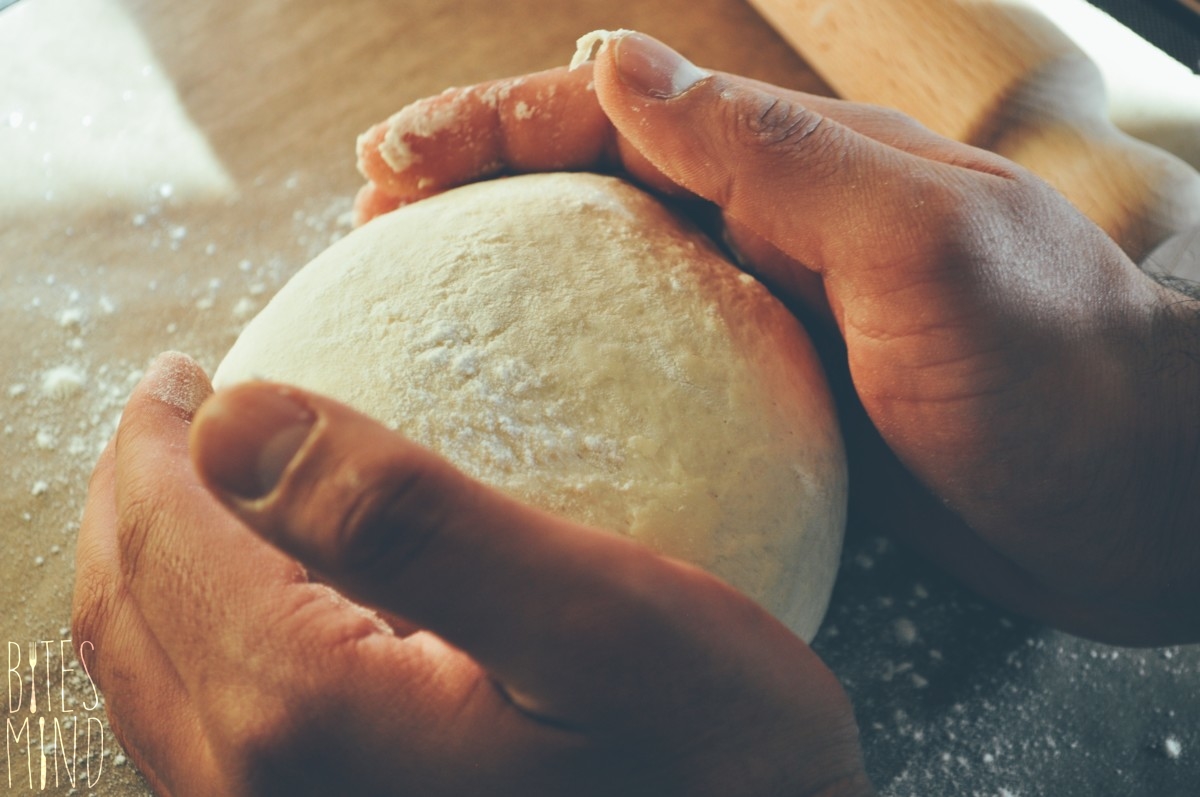 Flatten the dough ball into a flat circle base, and then press it with your fingertips to make holes for the topping to rest in.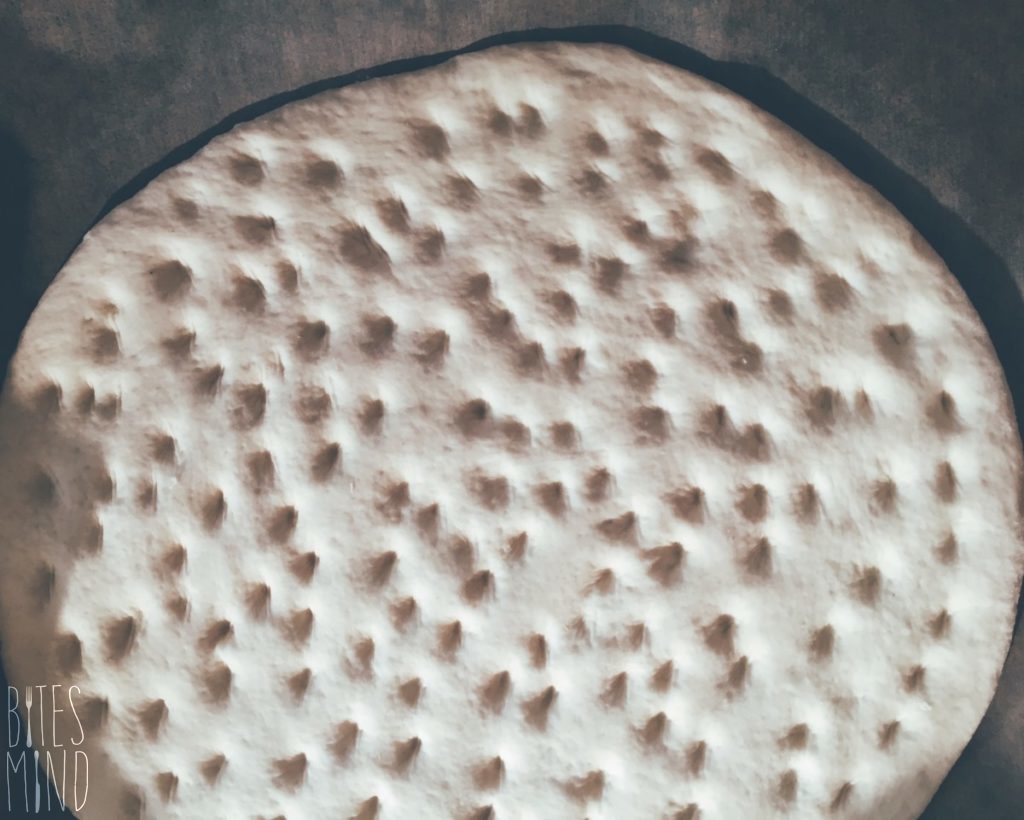 In a small bowl, combine Za'atar and olive. Spread it over the dough. You can also sprinkle Za'atar over the dough and drizzle the olive oil all over the dough.
Place the manakish on a baking sheet and bake it at 170 degrees for 15 minutes or until golden brown.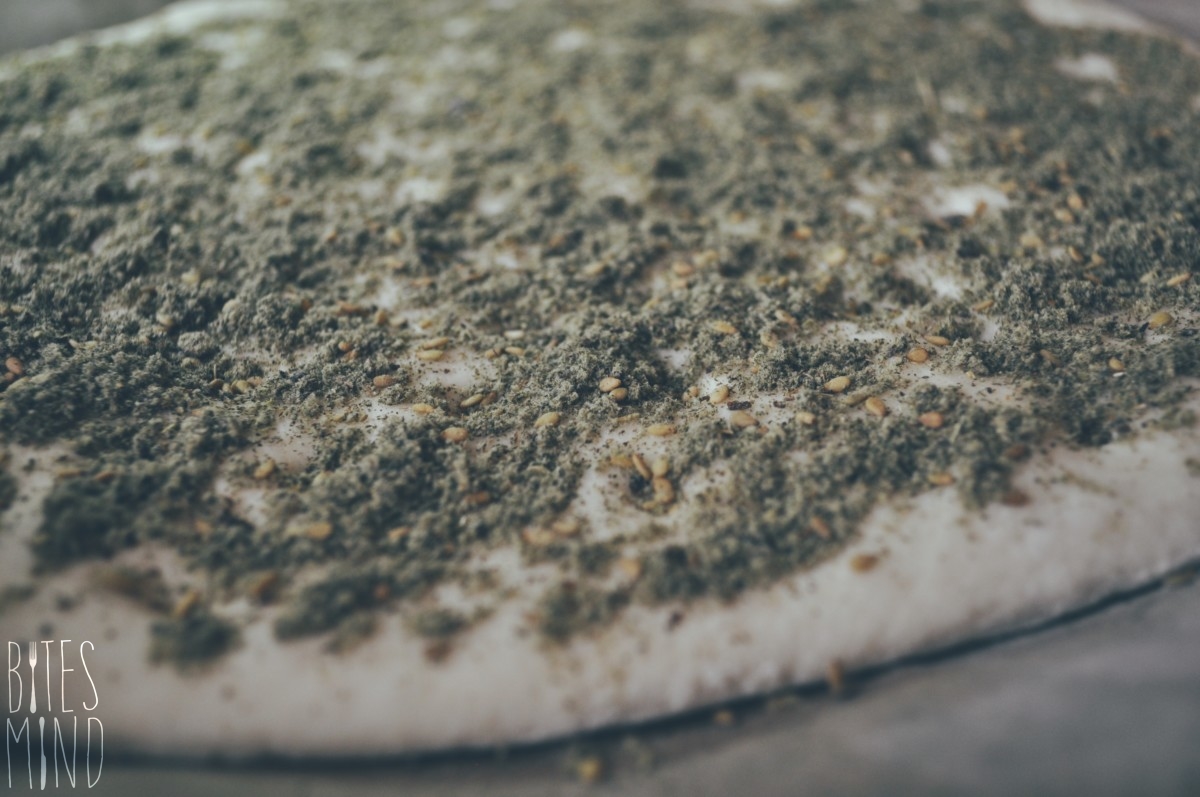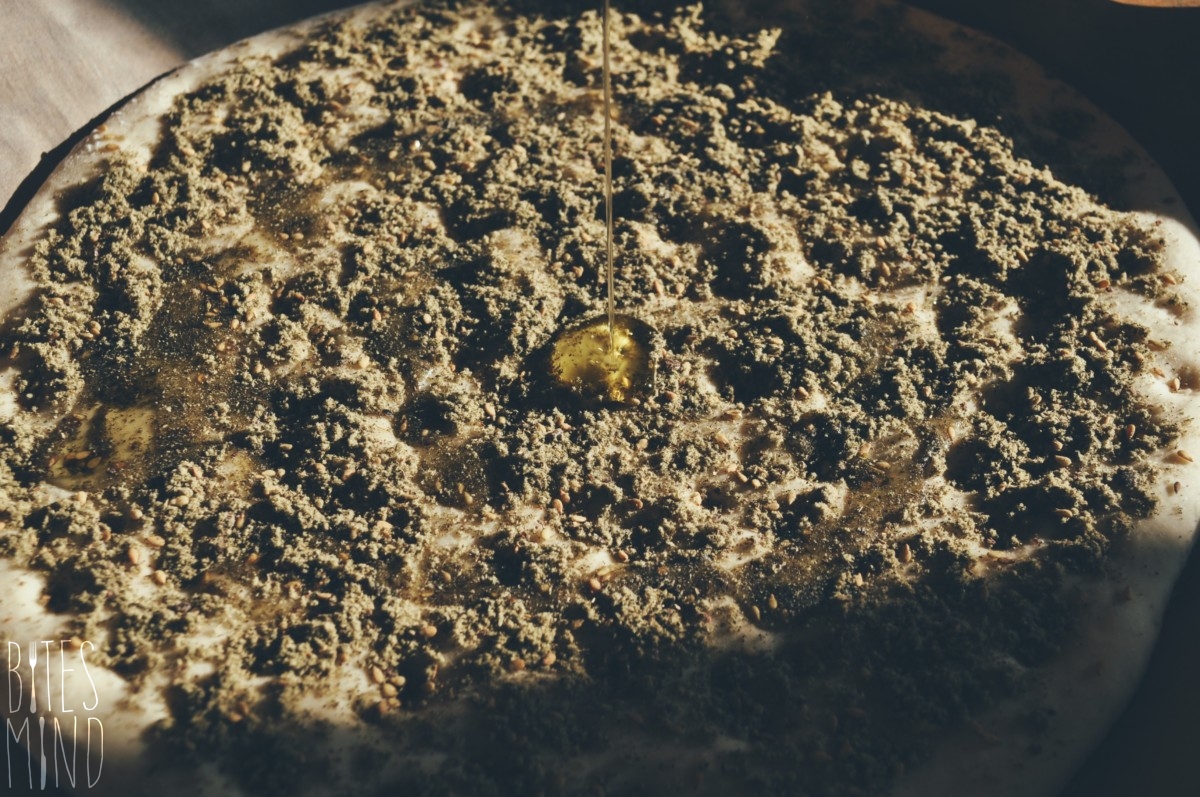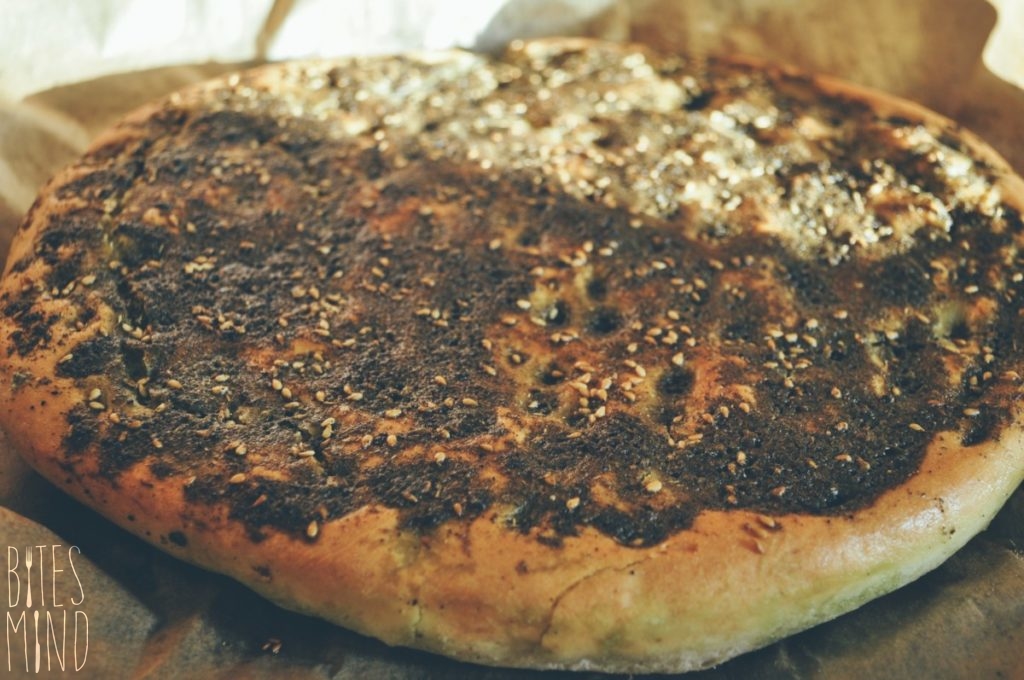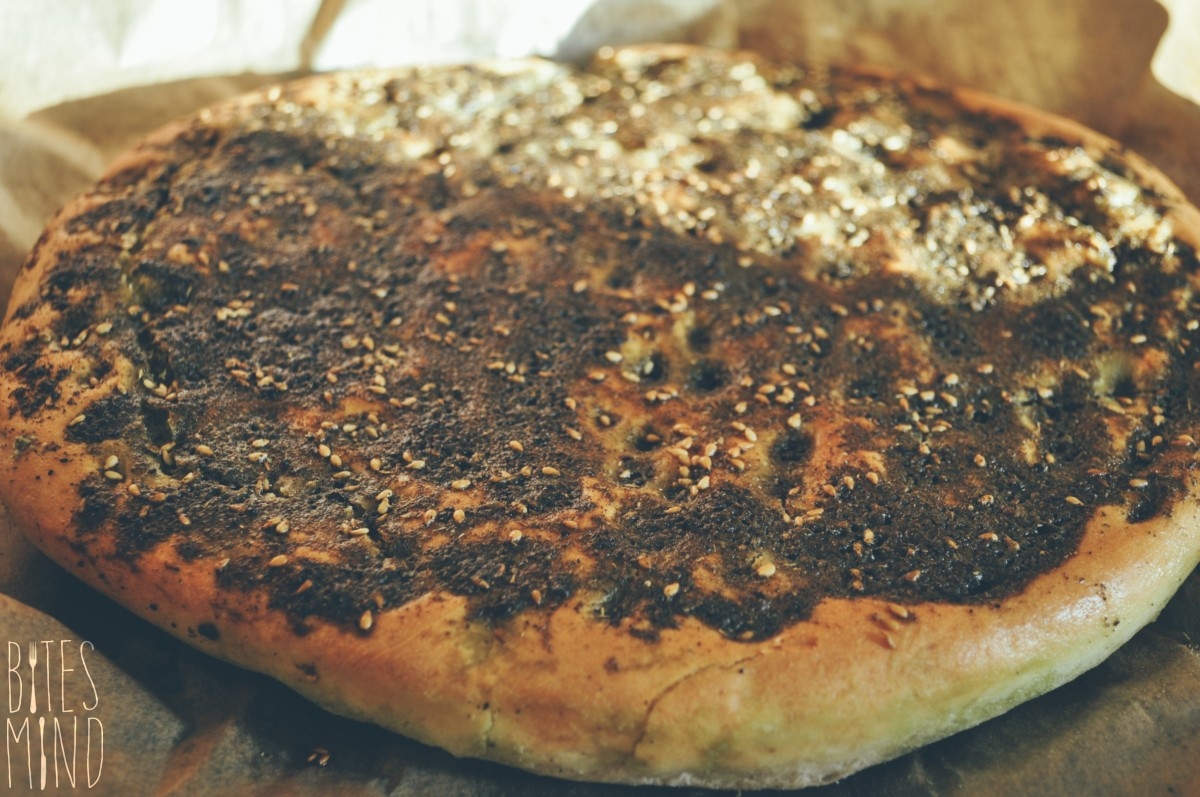 Serve Manakish with slices of tomatoes, cucumbers or with any of your favorite vegetables.