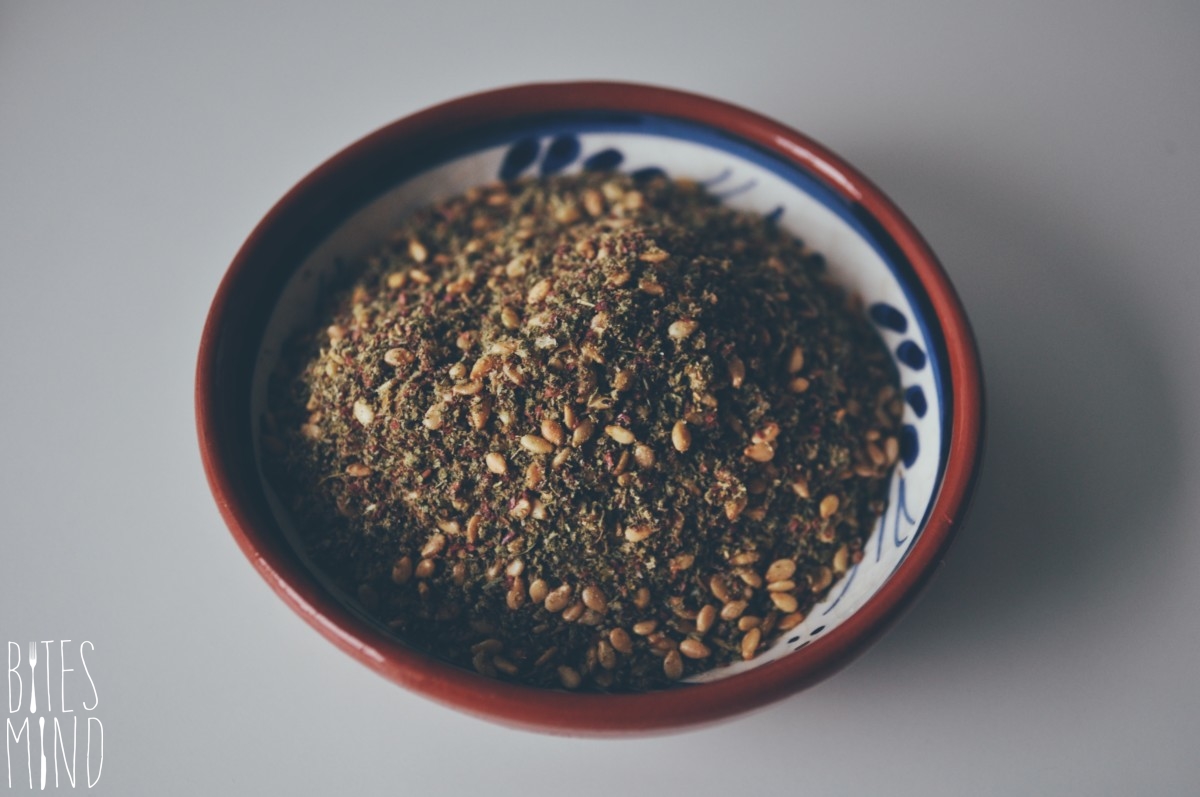 Za'atar is made with wild thyme and sumac picked in the hills of Palestine mixed with roasted sesame seeds and salt. Add za'atar to breads, dips, pizza, salad dressings, soups, meats, vegetables and marinades – virtually anything.
Za'atar is traditionally dried in the sun and mixed with salt, sesame seeds and sumac.It is commonly eaten with pita, which is dipped in olive oil and then za'atar.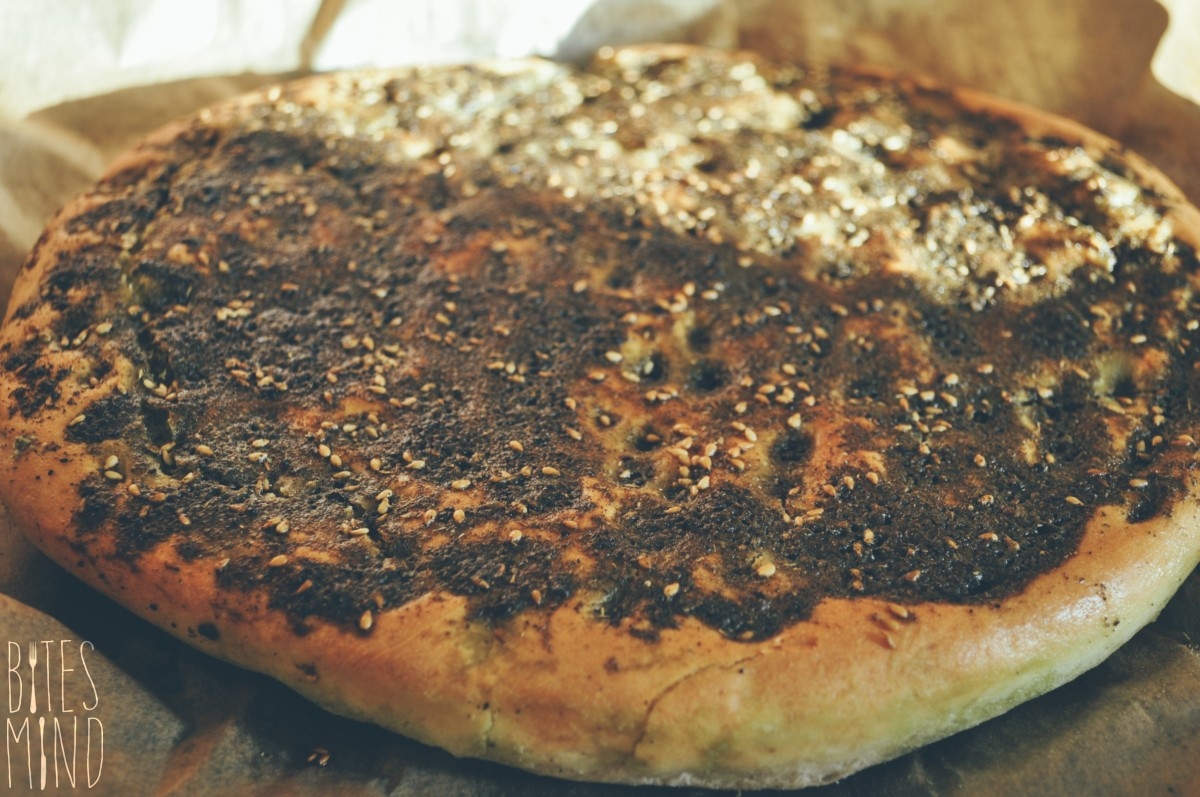 Manakish is a flatbread topped with Za'atar and olive oil, then baked in the oven. It's usually served for breakfast in the Middle East. Za'atar is a mix of traditionally dried ground herbs, made by drying the wild herbs (thyme) under the sun, then mixed all together with salt, sumac and toasted sesame seeds.