Who doesn't love baked potato wedges?! They are one of the great comfort foods, especially when crisp on the outside, soft on the inside.
I am sharing with you an easy recipe for rosemary baked potato wedges salad. Very easy to make and ready for half an hour.
Rosemary Baked Potato
Ingredients:
4 medium potatoes, unpeeled
2 teaspoon olive oil
1 teaspoon salt
1/4 teaspoon black pepper
1 teaspoon dried rosemary (you can use fresh rosemary)
Lettuce
Arugula
Tomatoes
For dressing:
2 teaspoon tahini paste (sesame paste)
1 teaspoon Greek yogurt
12 teaspoon olive oil
1 teaspoon lemon juice
Salt and pepper
2 teaspoon water
Garlic (crushed)
Directions:
Wash the potatoes, cut each potato into 6 or 8 long wedges. Place the potatoes in a bowl, add olive oil, salt, pepper, and rosemary. Rub the wedges very well. Make sure the potatoes are covered with oil.
Spread the potatoes on a baking sheet.
Bake the potatoes for 30-40 or until lightly browned.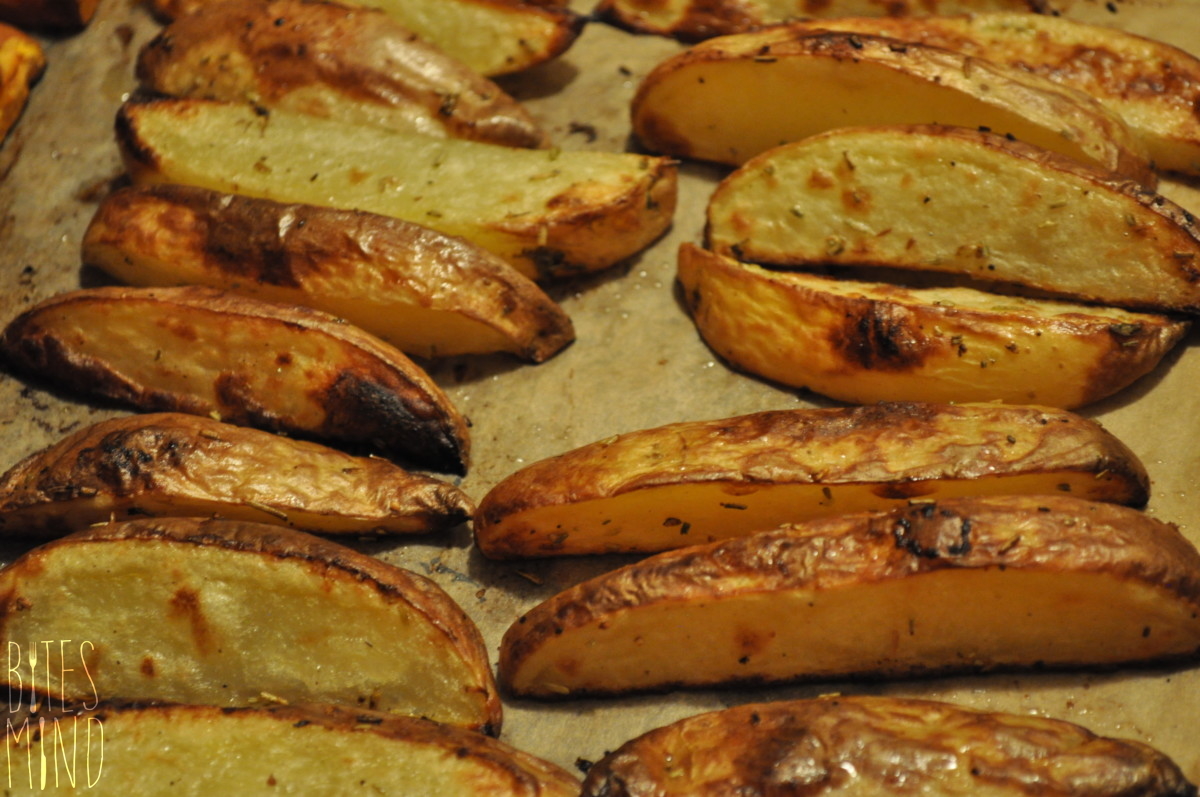 In a small bowl, add tahini, lemon juice, Greek yogurt, olive oil, garlic, salt and pepper. Whisk all the ingredients together. Add water if needed.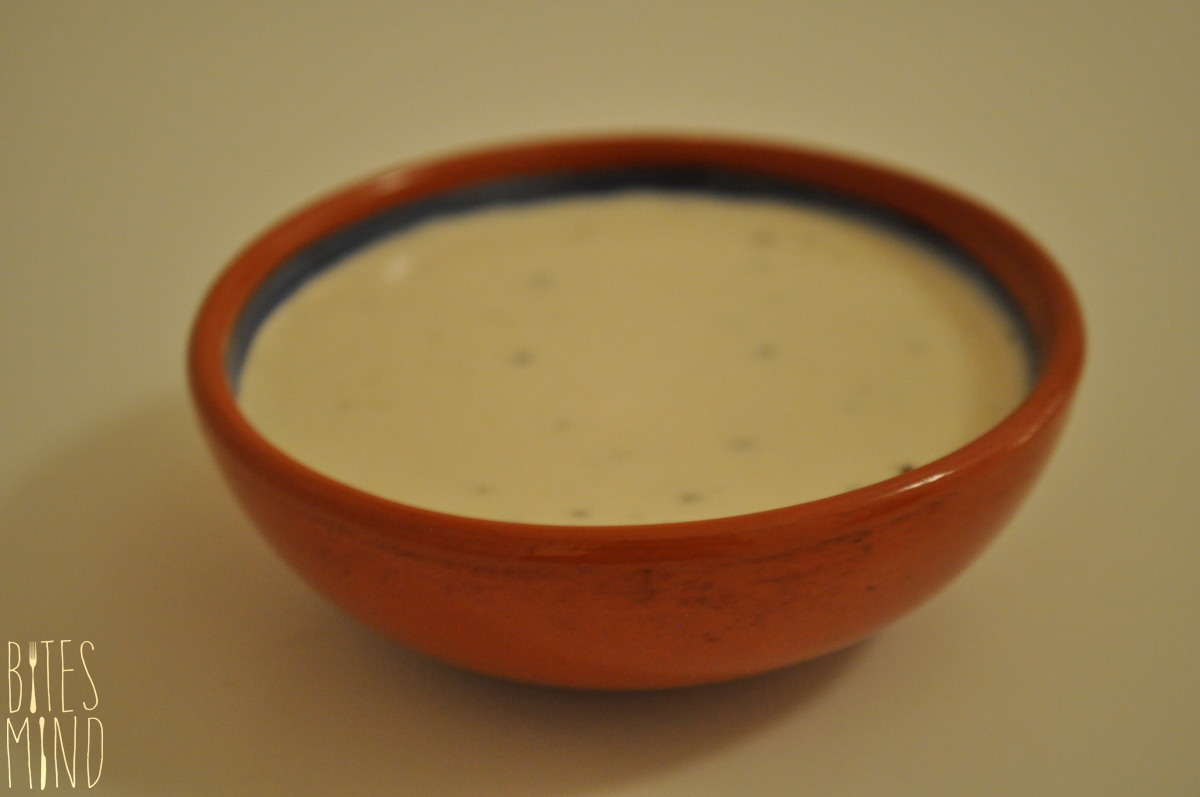 In a salad bowl, add lettuce, arugula, tomato slices. Add potato wedges on top.
Pour tahini dressing over the potato wedges.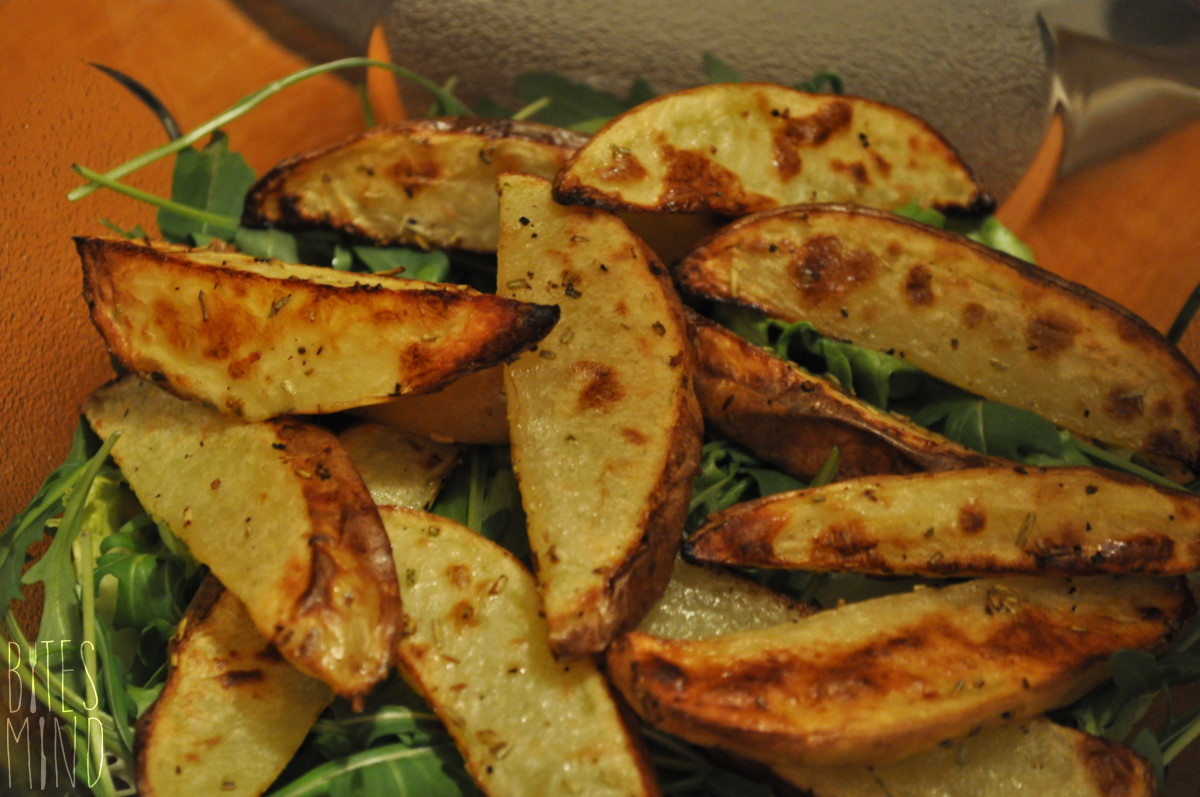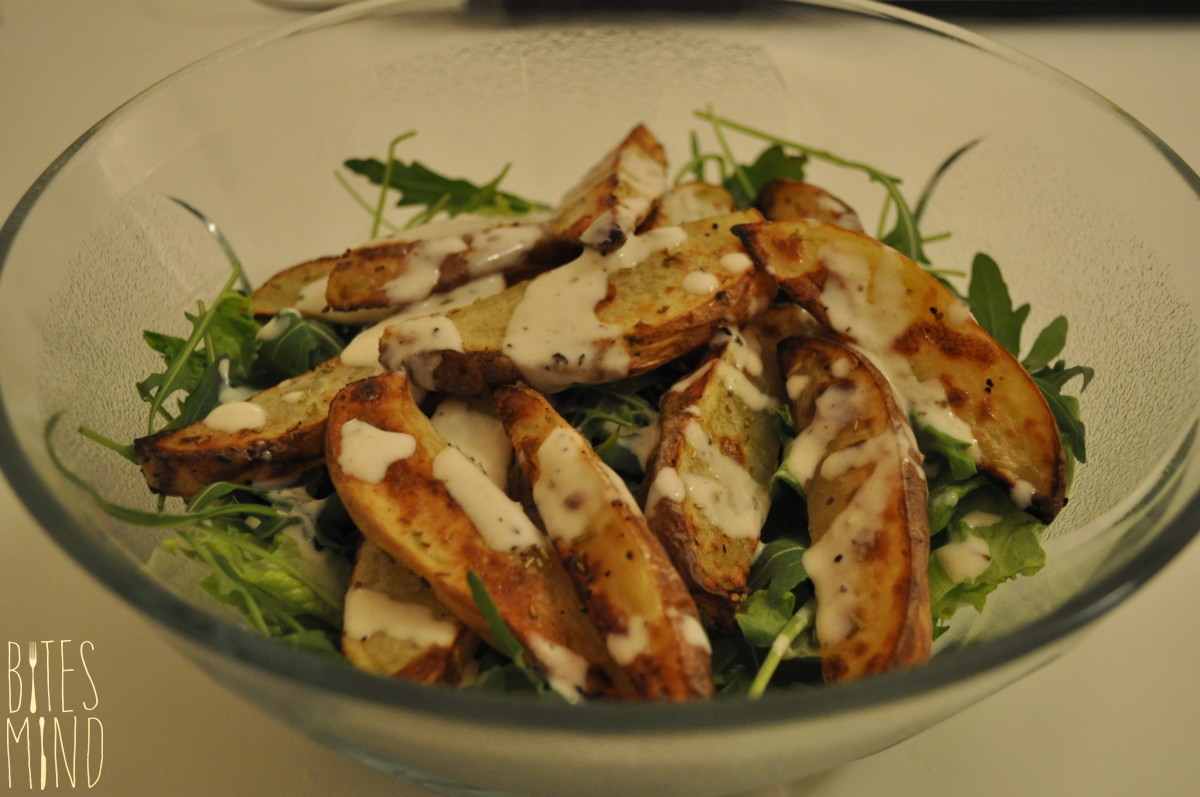 Enjoy