It's springtime, and we all look forward to better weather and long sunny days. The teas we choose to drink can help us to compliment, lighten up and celebrate the joy of this lively, new season. From smooth and minty to light and fruity, here you are one of my favorite spring teas form Bluebird Tea Company for this season.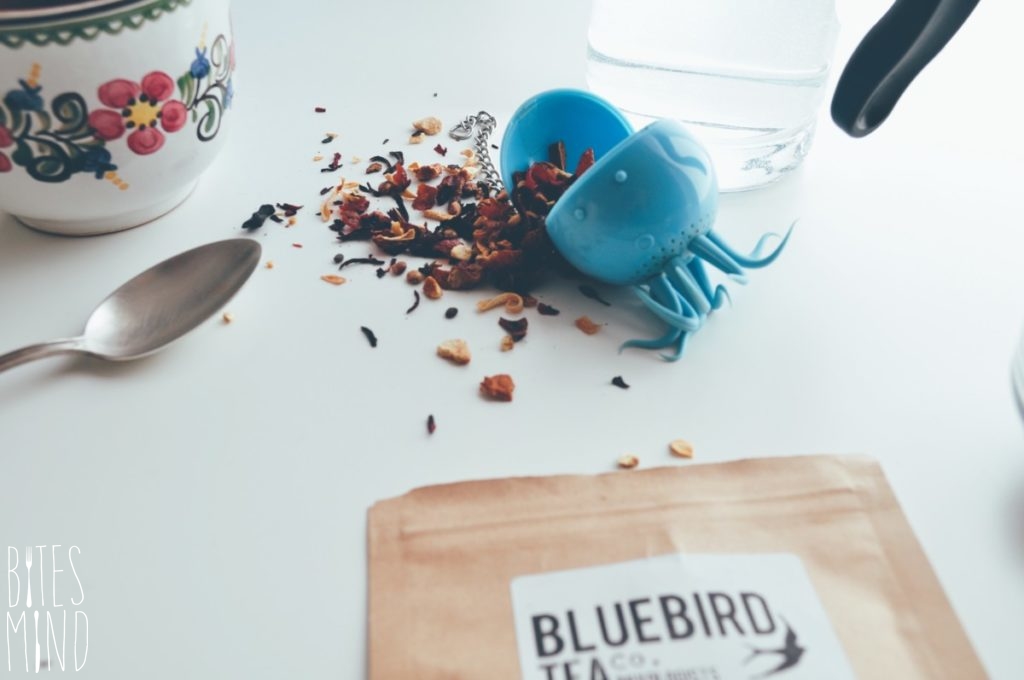 The harmoniously mixture of apples, rosehip, hibiscus, sumac berries, orange blossom with a twist of orange and lemon peel for a lively delightful rosy pink brew with a naturally light sweetness and smooth finish. Very refreshing!
You need:
1 heaped teaspoon (per cup)
1 cup hot water (100°)
An infuser, have a look at Bluebird's infusers here
Mug
Directions:
Place a heaped teaspoon of Bears like Marmalade tea into your infuser and place infuser into your mug.
Fill with freshly boiled water
Leave to brew for 4 minutes
Once brewed take the infuser out and enjoy a cup of super refreshing, favorable tea.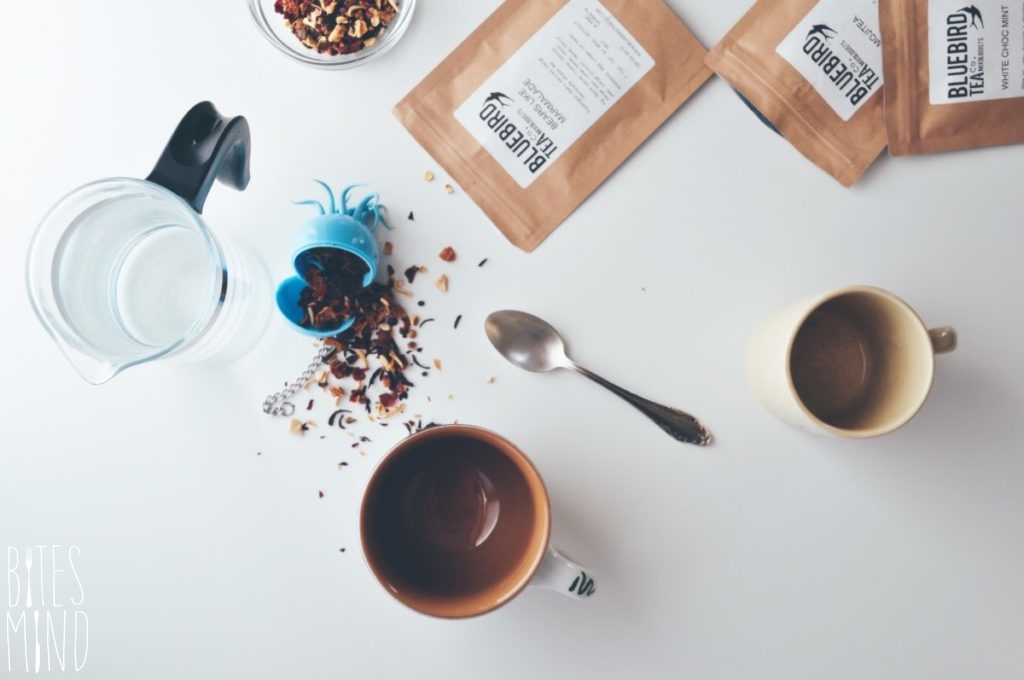 Another tea blend I loved from Bluebird's green tea range is MojiTea, a super refreshing blend of Chinese green tea, peppermint, lemongrass and dried lime pieces. Very refreshing and fragrant tea to be enjoyed on sunny days.
You need:
1 heaped teaspoon (per cup)
1 cup hot water (80°)
An infuser, have a look at Bluebird's in-cup infuser basket here
Mug
Directions:
Place a heaped teaspoon of MojiTea tea into your infuser and place infuser into your mug.
Fill with freshly boiled water
Leave to brew for 3 minutes
Once brewed take the infuser out
Tip: To get 80° water for green tea, add a 1/5th of cold water to your cup first